Translation Editor
Save time on handling localization files and translation strings.
Try SimpleLocalize
UI Design: Language selectors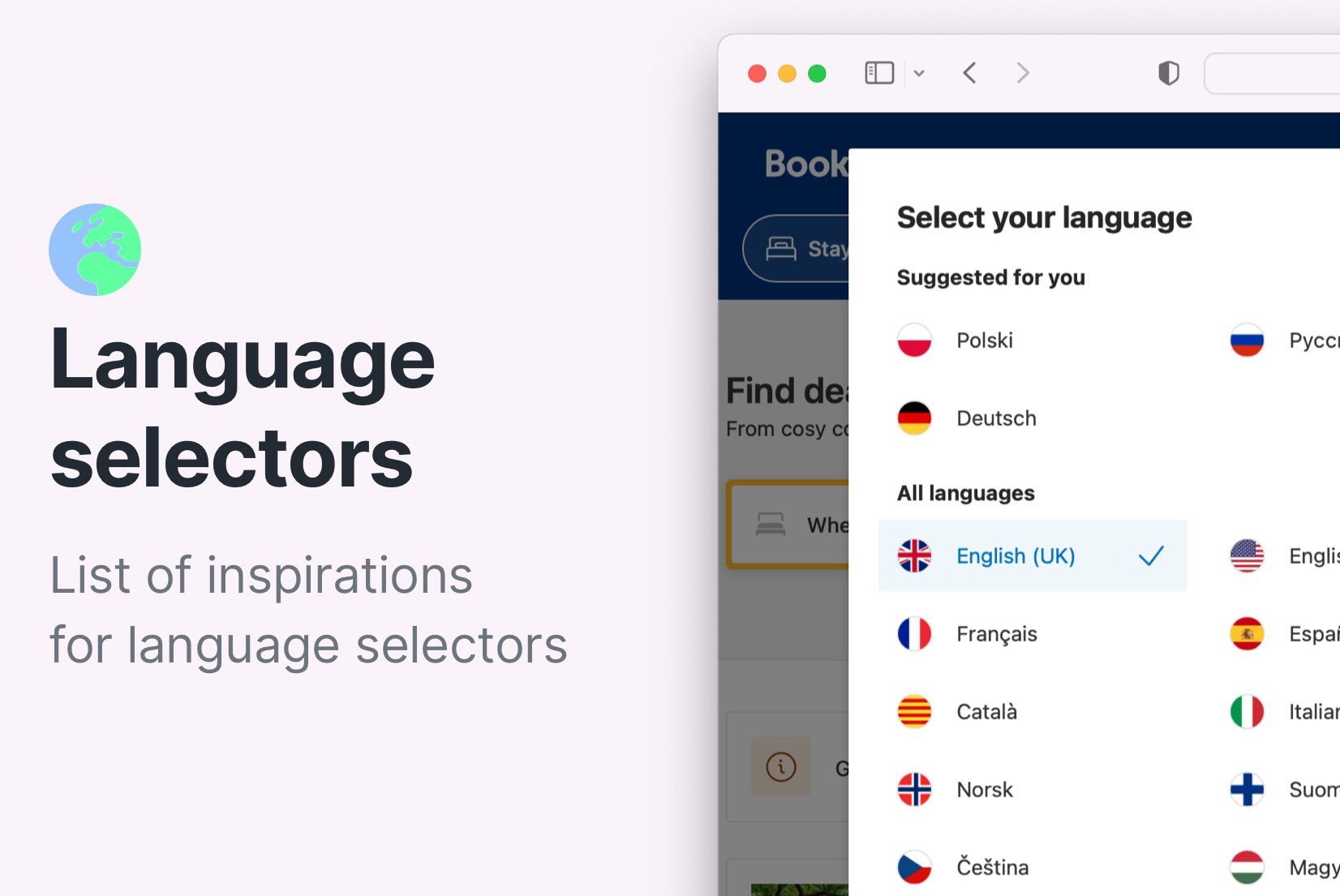 Language selectors can greatly affect the user experience on a website. They are a great tool for multilingual sites by enabling users to change the language easily and load a translated version of your website.
There are many ways to implement language selection on a website. In this post, we've collected 10 of the most beautiful language selectors used by these more and less known brands and apps. Take those as an inspiration to create a perfect selector for your app.
10 most beautiful language selectors
Here is the list of the most beautiful and interesting language selectors we have found.
Mango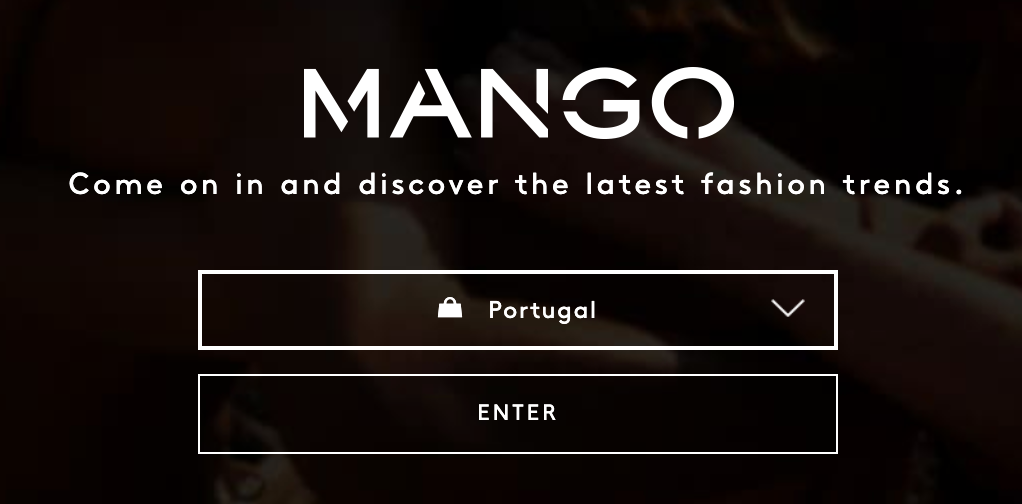 Mango is a clothing company that is available worldwide and offers their products in different markets. Online shops offer different products for different regions, so instead of just choosing the language of the website, you choose your region and the language is automatically applied.
This option is often used by international shops and companies, and what's important, it looks really nice. Users can choose their preferences right before entering the website, without changing settings while shopping.
Discord

Discord, a popular messaging and communication app, shows their users the language selection in the website footer. Just scroll down to change your region and language settings easily.
JetBrains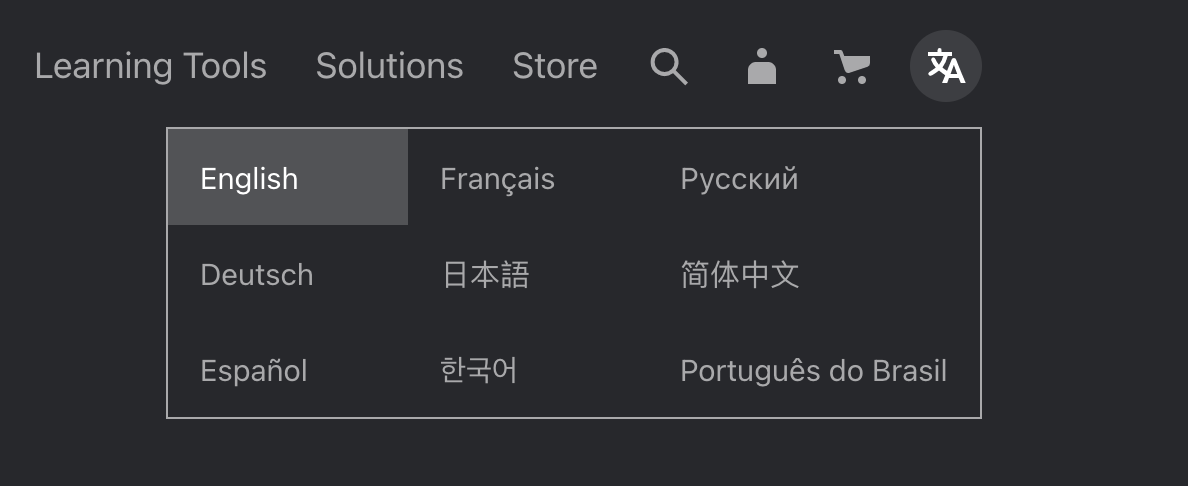 JetBrains is a software company that creates popular tools for developers. It's well known in the IT business, so its website is available in different languages. The selector is available on top of the page and creates a nice looking select option.
Wix

Wix, a website building platform, offers really nice language selection in the website header. On click on the language button, you can choose from the available language options from a nice, big modal view.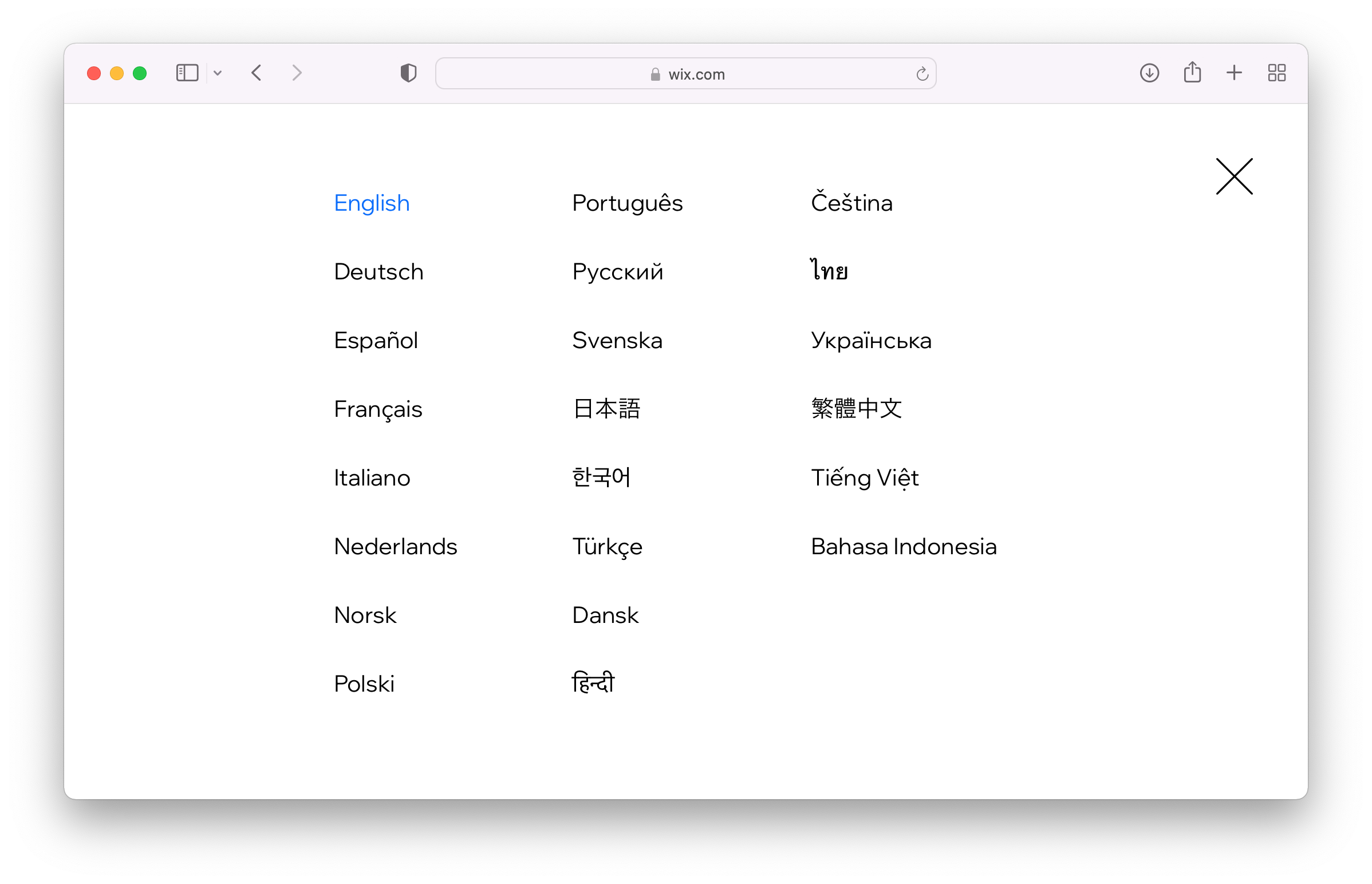 Mews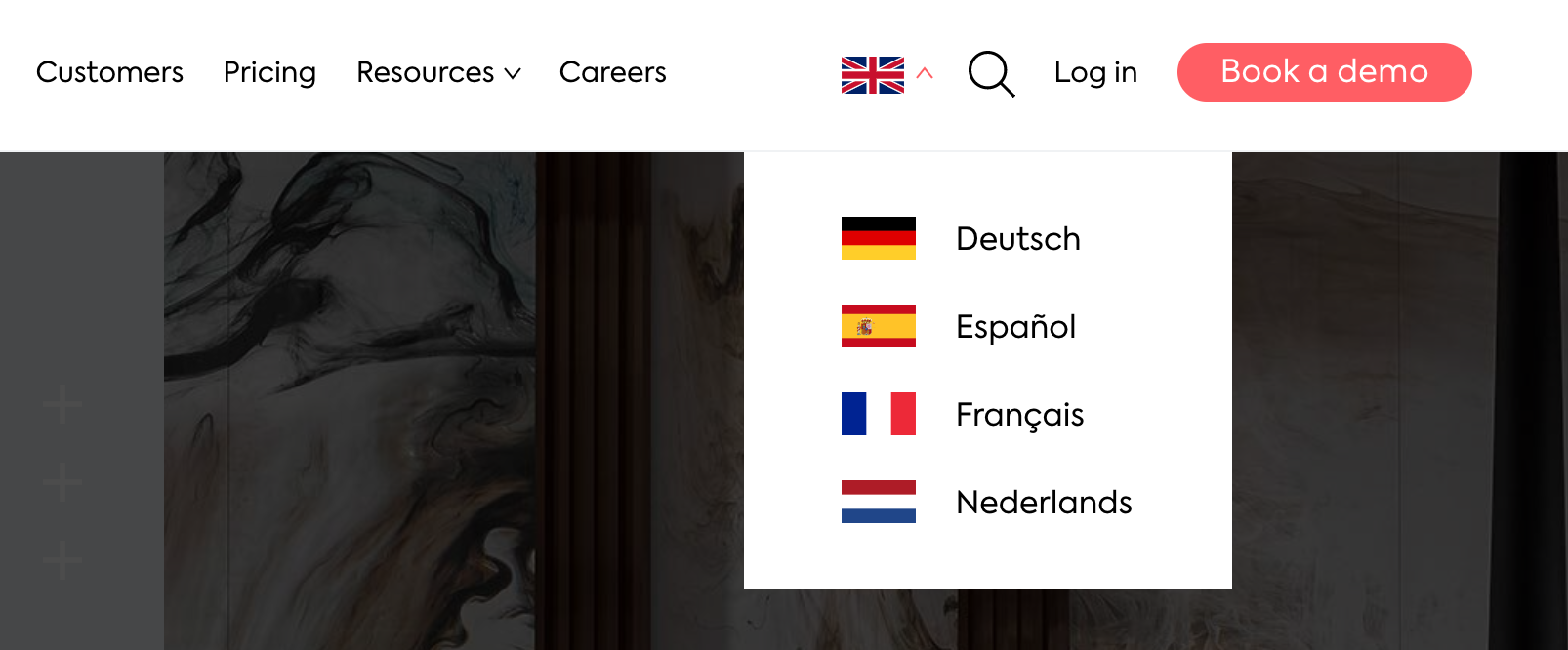 Mews, a property management system for hotels, added their language selector as a flag. With one click you can switch the website language easily and see instantly your location with icons.
Ikea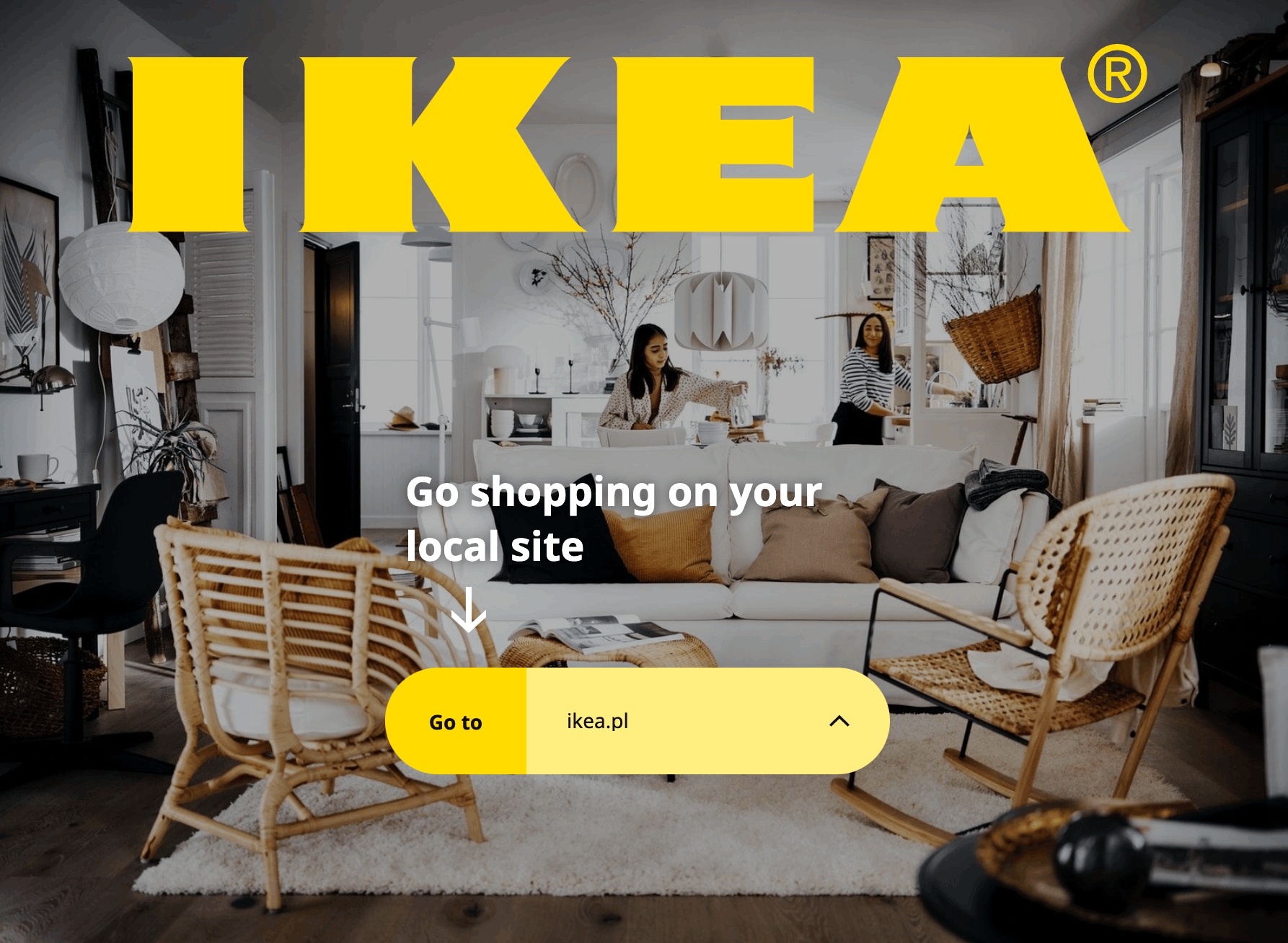 Ikea, available worldwide, asks their users for region selection before entering the actual website or shop content. This way you can have content adjusted to your location without searching for language option while browsing.
Booking.com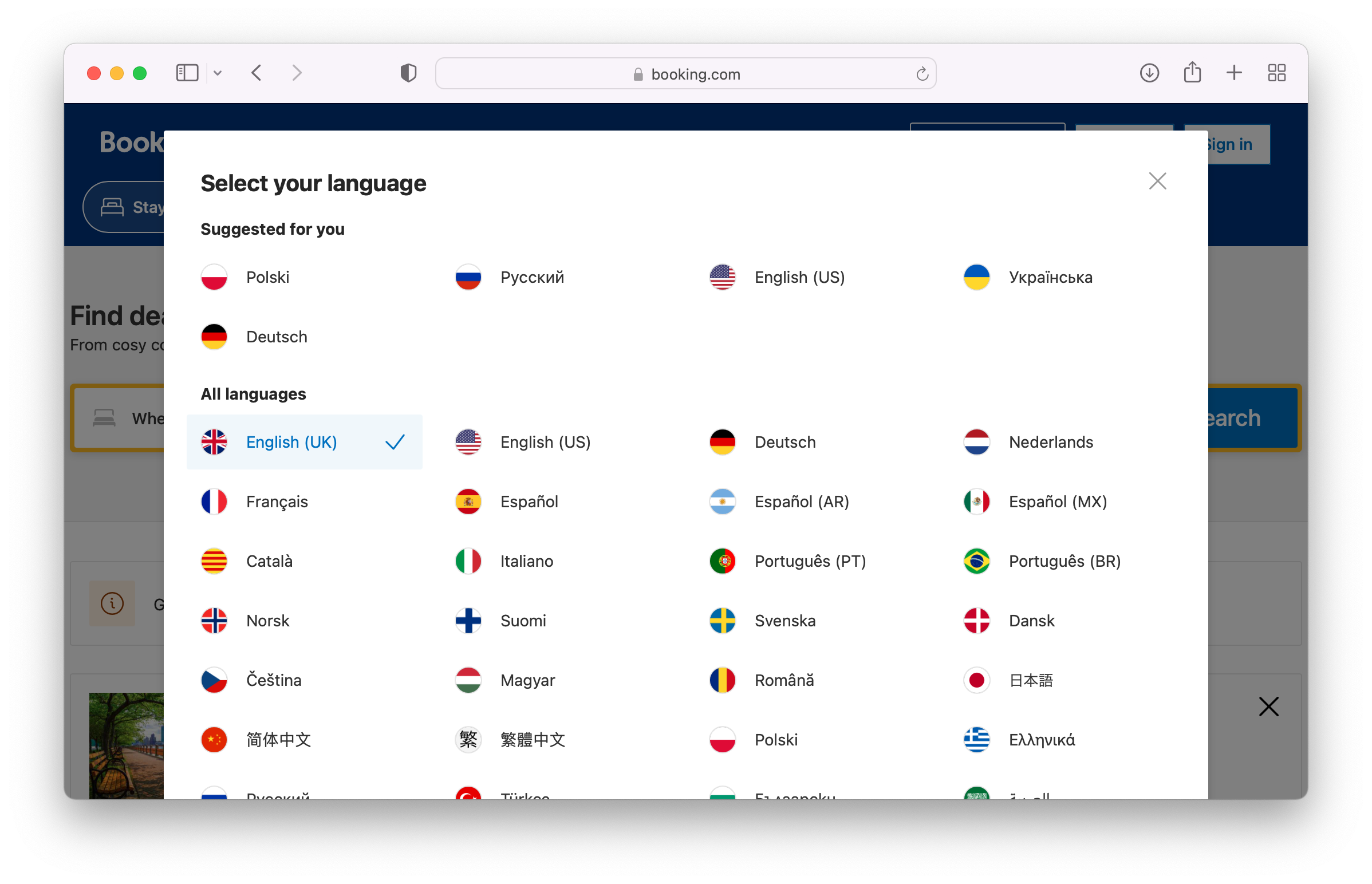 Booking.com uses a flag icon which opens a larger modal with language selection. Flag icons help users easily choose their language as the images help in recognizing the user's country.
Tesla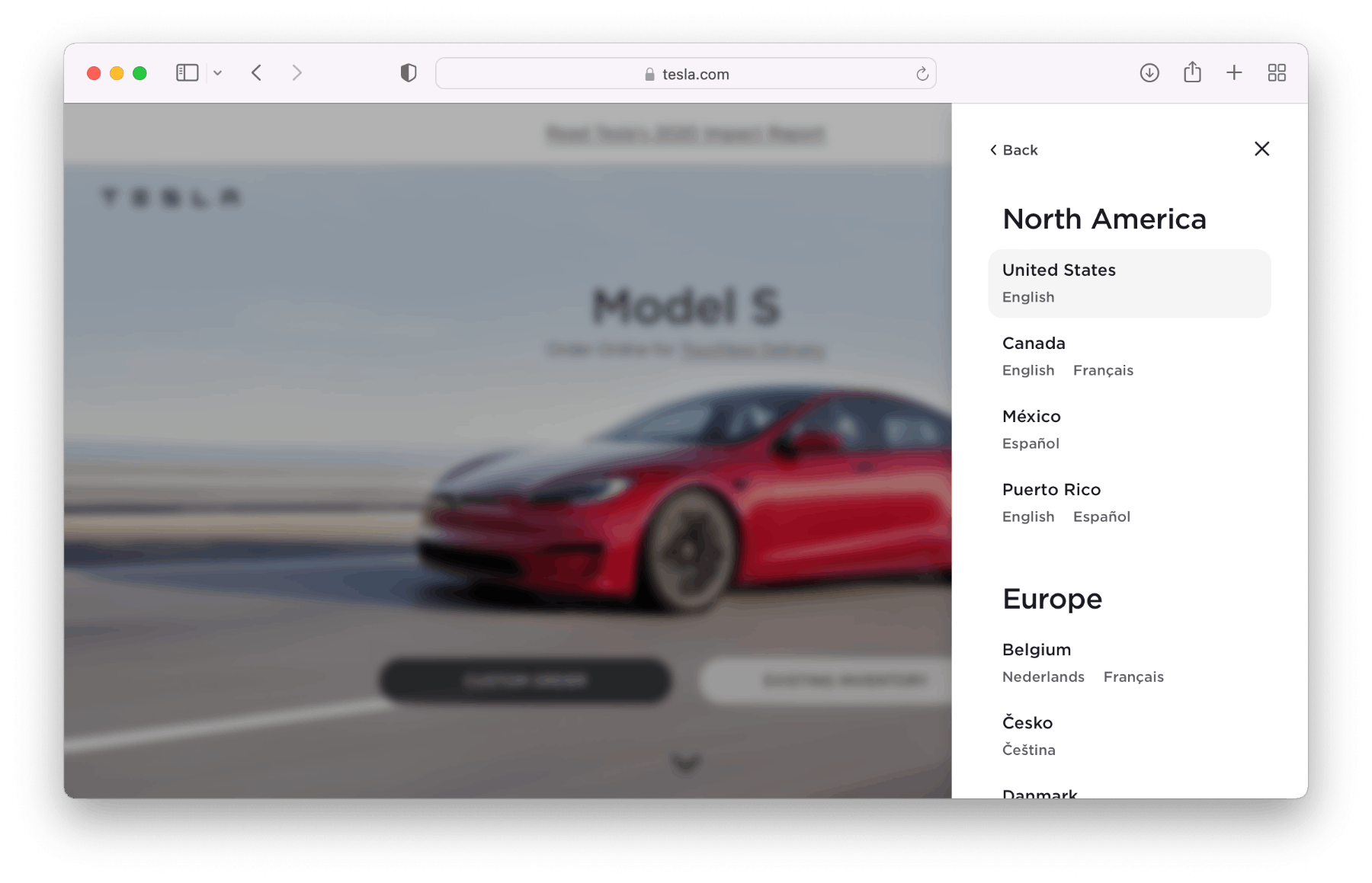 Tesla asks for you region and language preferences while entering their website. The setting is also available in the menu in case you would like to change your choice.
Spotify

Spotify's language and region selection is available at the bottom of the main page, in the footer. The icon is not very noticeable, it is almost invisible, but it fits into the aesthetics of the site. It's a good choice if you want to give users an option to change the settings but not to disturb your website layout.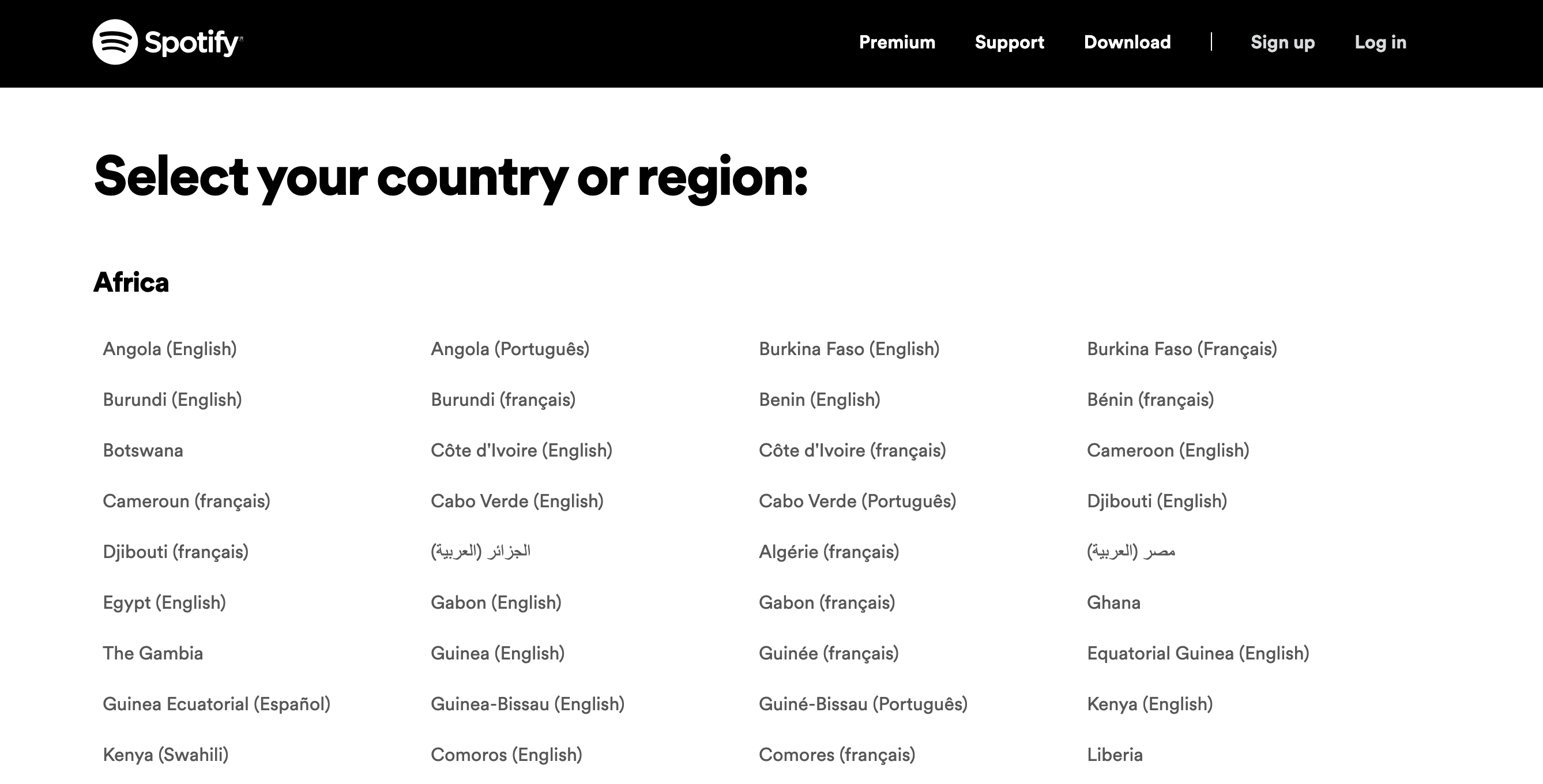 Duolingo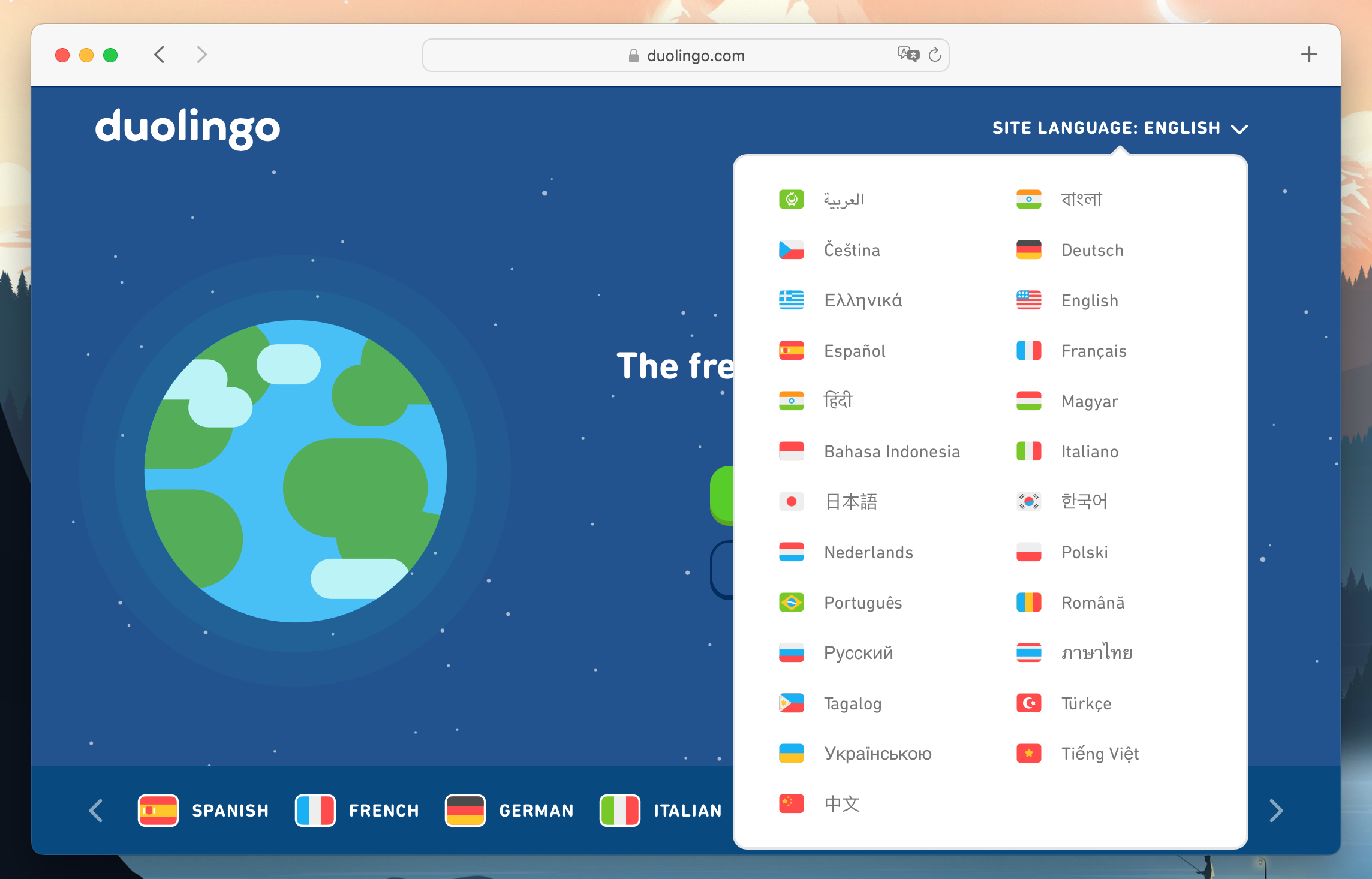 Duolingo as a language teaching platform offers many app translation options. The language selector if well visible and accessible for users so they can start their adventure in a familiar translation.
How to choose a language selector?
Well-fitted and accessible language selector can improve user experience and generate more website traffic thanks to site localization. Whether your language selector is at the top of the page, in the footer, in the settings or even as an option before entering the page, pay attention to its visibility and accessibility.
The main goal of the selector is to switch the website language, thus remember it must be visible for your users, but not exaggerated as it's a part of configuration, not your main content or action button.
We hope this selection of different and beautiful language selector will inspire you to design and create your own, unique translation options. Check SimpleLocalize for help in your website or app localization, it was never easier to translate and localize your content!