Why use JSON for translations?
JSON is the most popular format for storing translations in different type of projects. It works great for web and mobile apps and games localization. Storing translations in JSON files makes it much easier to work with and to manage translations from a project building and management perspective. Using JSON files for translations has many benefits:
How to use JSON files for translations?
JSON files are very easy for translation management. There are different ways to manage translations with JSON so you can choose which one works best for you and your project:
How to translate JSON file?
To translate JSON files with ease, use SimpleLocalize translation management with free community plan. It's a perfect way for translating smaller projects. The online translation editor will help you and translators to work efficiently on translations, and the import/export process won't cause you any trouble.
First, create account in SimpleLocalize and add a new project. Then, upload your translation files or use simple CLI command for uploading translations.
Second, translate your project. Add new languages, use translation editor and try the auto-translation feature which will do the whole translation job for you in seconds.
How it works?
Learn how work with SimpleLocalize looks like
and how it can speed up your translation workflow.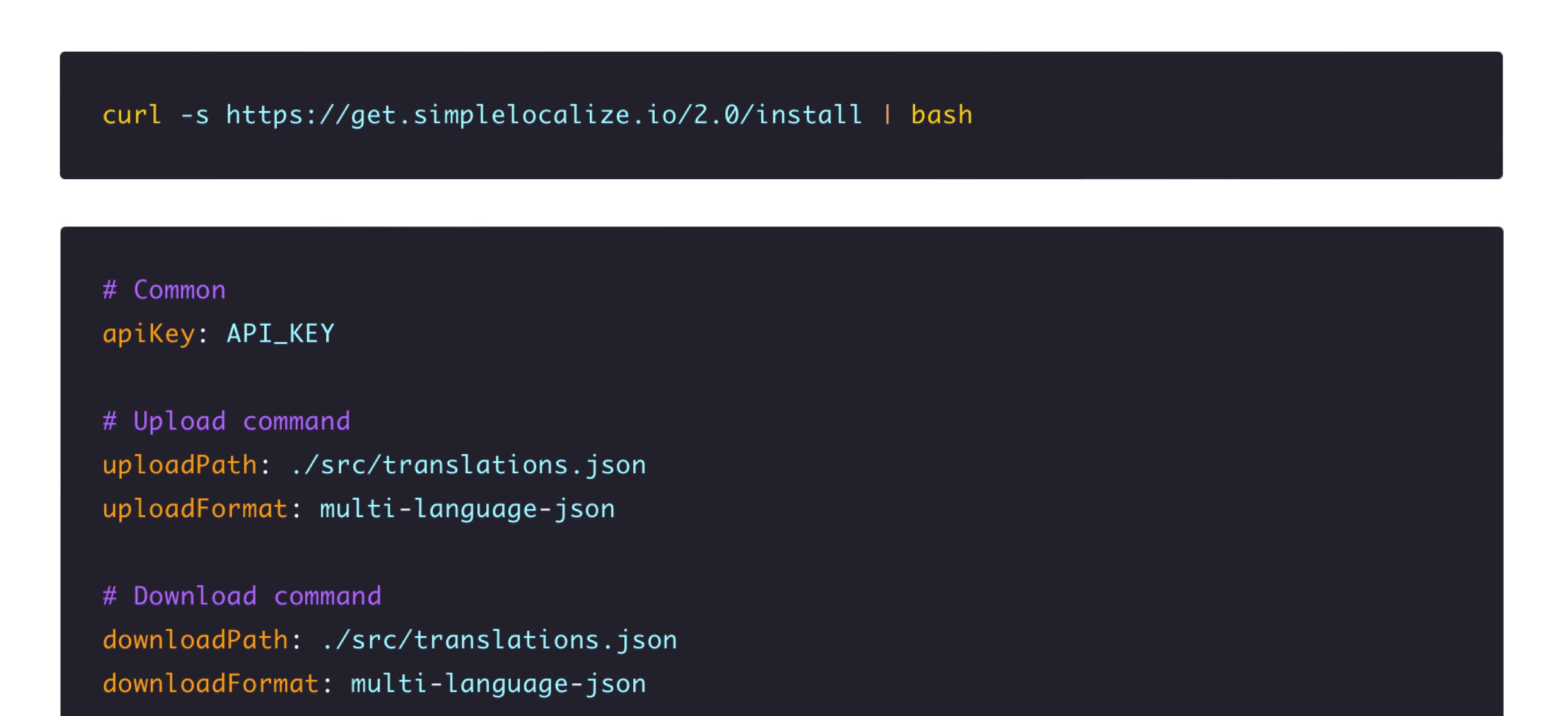 Install and Configure
Execute a shell script to auto-install CLI or download a binary file. Create a YAML file with configuration for your project.
Get started with CLI
Upload translations
Execute upload command to push your local translation files to translation editor.
See upload command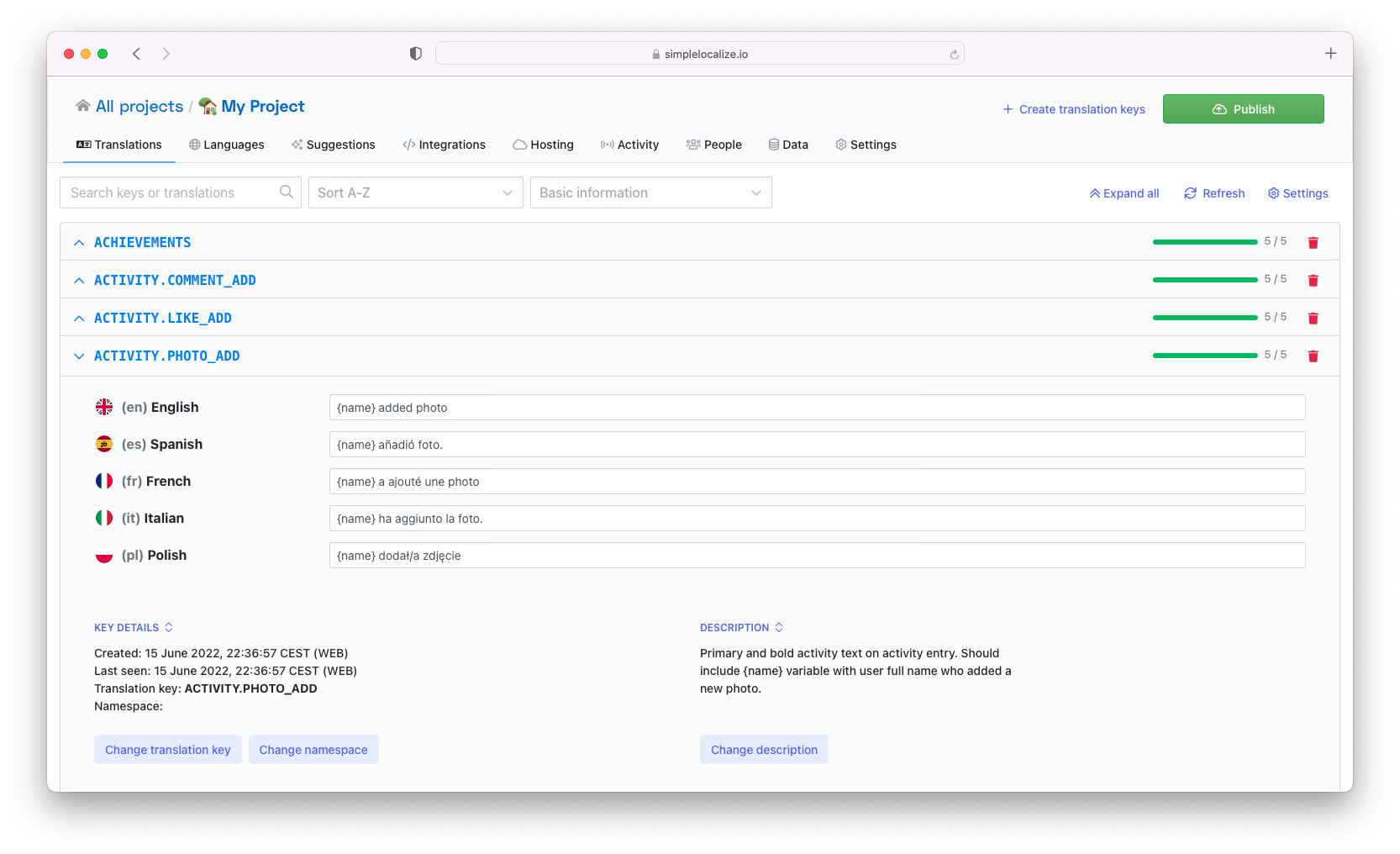 Manage translations
Your translations will show up in a translation editor. In web client you start auto-translation, see translations suggestions, edit translations and more.
Go to Editor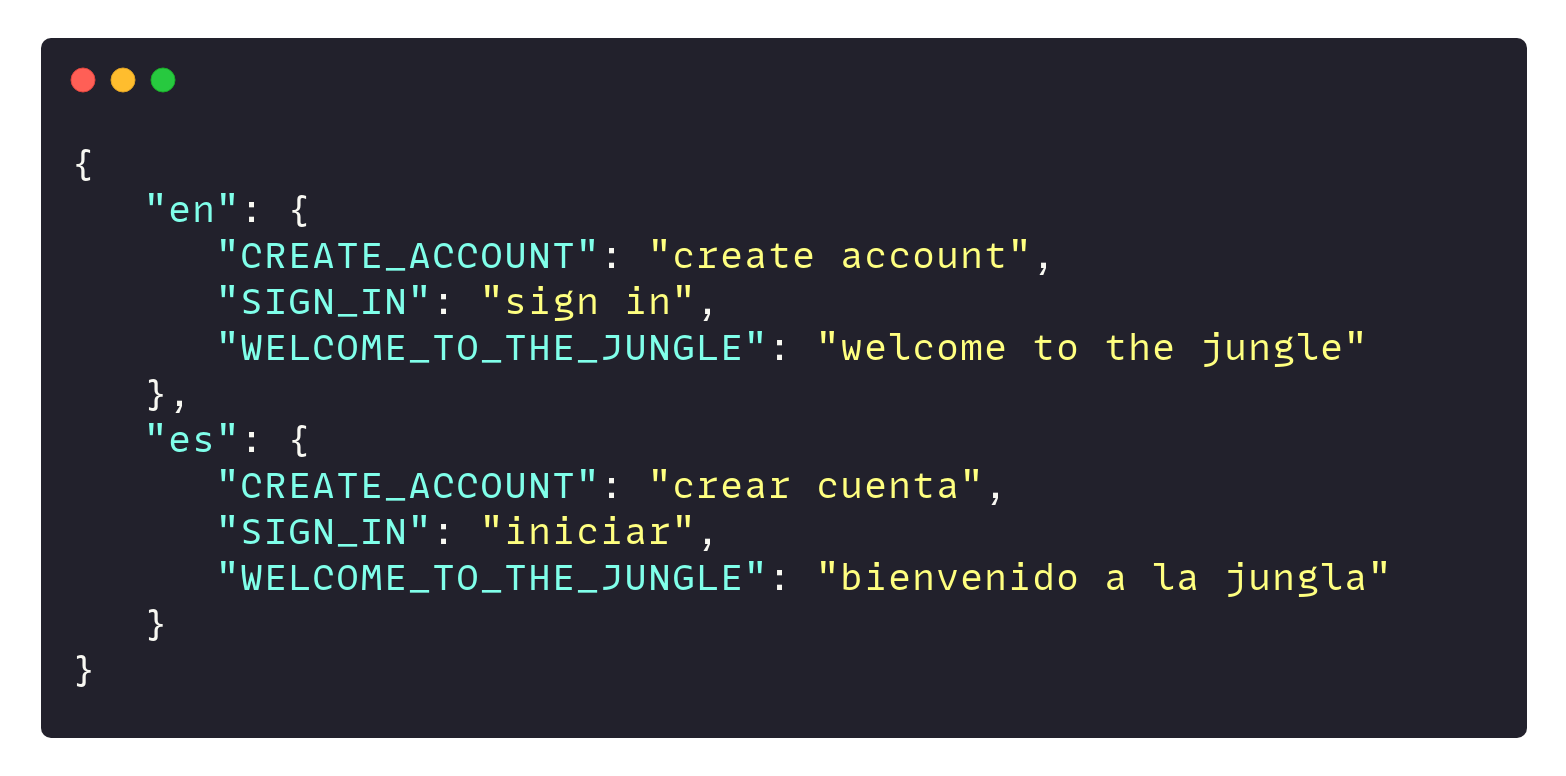 Discover SimpleLocalize
Bring your translation management to the next level!