What is SimpleLocalize CLI?
SimpleLocalize CLI is a command-line tool that allows you to synchronize localization files between your local files and web-based translation editor from your terminal. It's a lightweight app that can be installed on macOS, Windows and Linux with one command. It doesn't require any additional software to be installed on your machine. Code base is open-source and available on our GitHub page.
How it works?
Learn how work with SimpleLocalize looks like
and how it can speed up your translation workflow.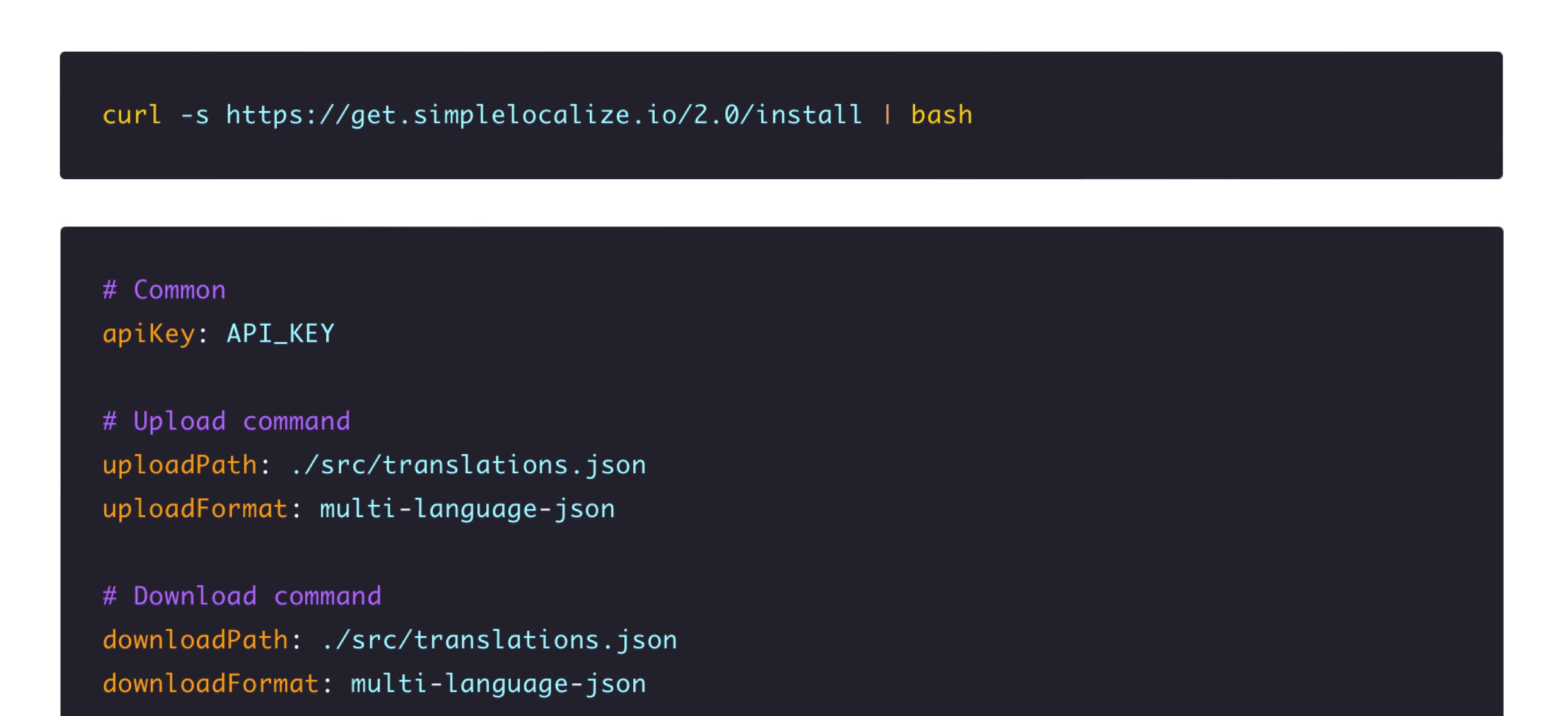 Install and Configure
Execute a shell script to auto-install CLI or download a binary file. Create a YAML file with configuration for your project.
Get started with CLI
Upload translations
Execute upload command to push your local translation files to translation editor.
See upload command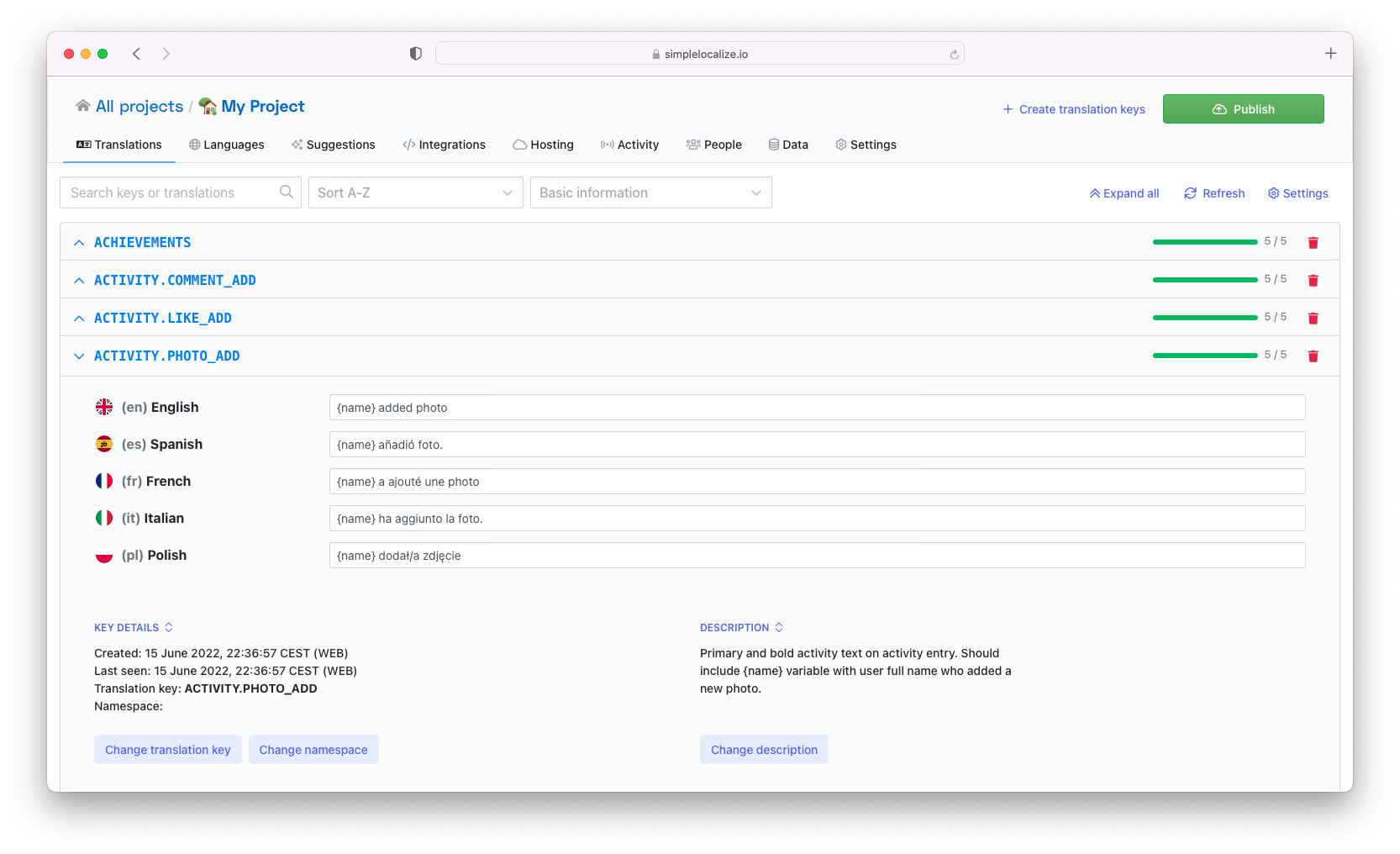 Manage translations
Your translations will show up in a translation editor. In web client you start auto-translation, see translations suggestions, edit translations and more.
Go to Editor