By default, [email protected] is the best way of contacting support. An additional way of getting support is by using a live chat icon available in the bottom right corner. If you use live chat you don't have to be always online, the response will be sent to your e-mail address.
Contacting support - tips & tricks
If the problem is connected with the specific project, please always add the project token, project name, project link or anything what allow me to identify the project.
If you are using live chat, please also provide the e-mail which you used during the SimpleLocalize registration, it helps to identify you and make changes if needed much faster.
If you just want to chat, then you are also welcomed! 😊
Service outages
Service status is connected directly to SimpleLocalize health check statuses. It refreshes every 5 minutes.
Changelog
Product updates and changelog can be found here.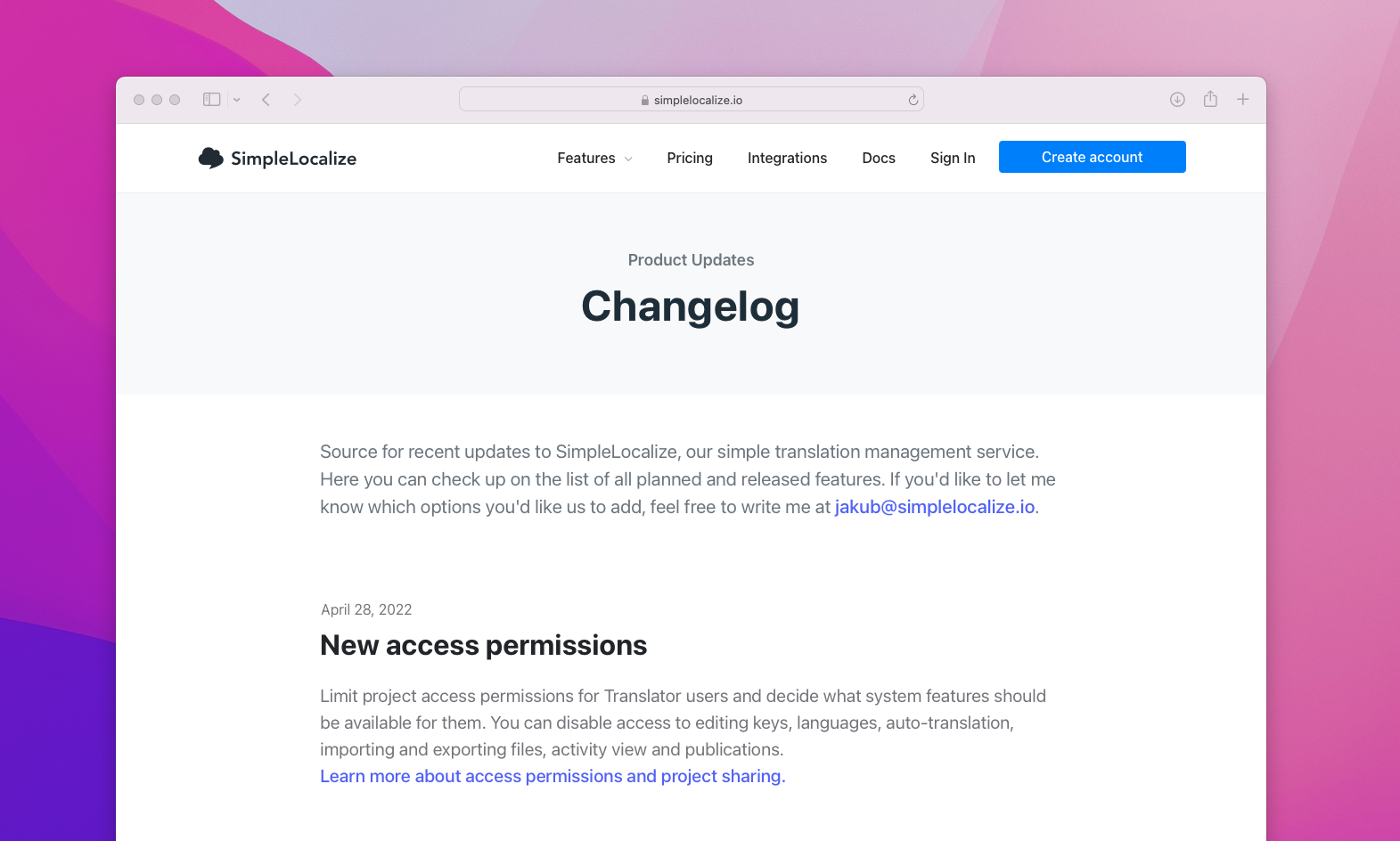 Feature requests
You can submit new feature requests and wishes on a newly created GitHub discussion page or by sending the details at [email protected]!