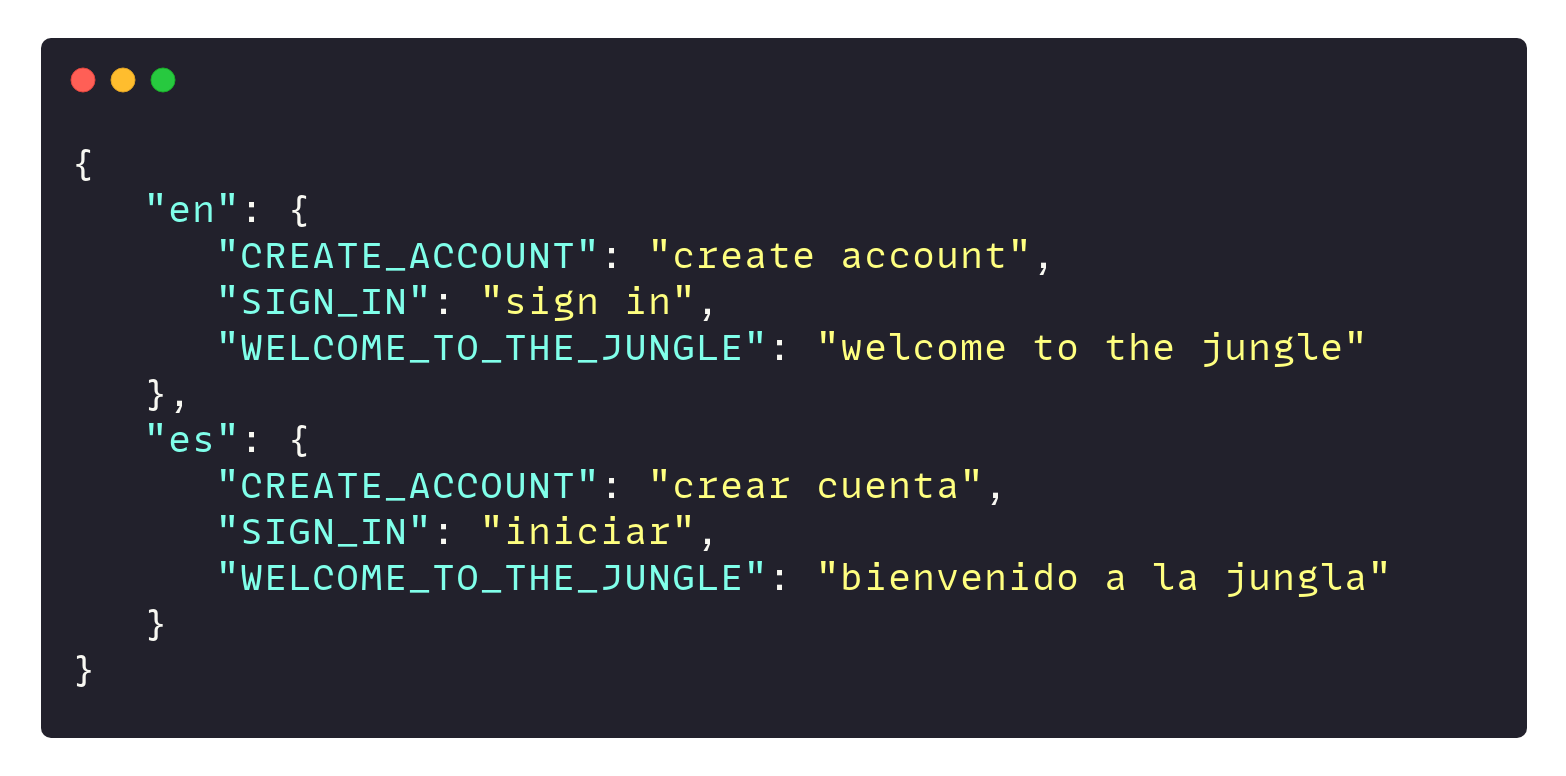 Content delivery network
SimpleLocalize hosting for translations acts same as a content delivery network but for your translations. We rely on Amazon S3 and Cloudflare CDN to deliver your translations to your users all over the world. You can change texts and strings in your app without any hassle, in real time, without any downtime.
Learn more about translation hosting
Open Source CLI
CLI can find translation keys in your project files locally, and send them to the cloud. You can also use it to upload your current translation files to manage them in SimpleLocalize. Once you translate messages, you can use CLI to download a ready to use translation file.
Get started with CLI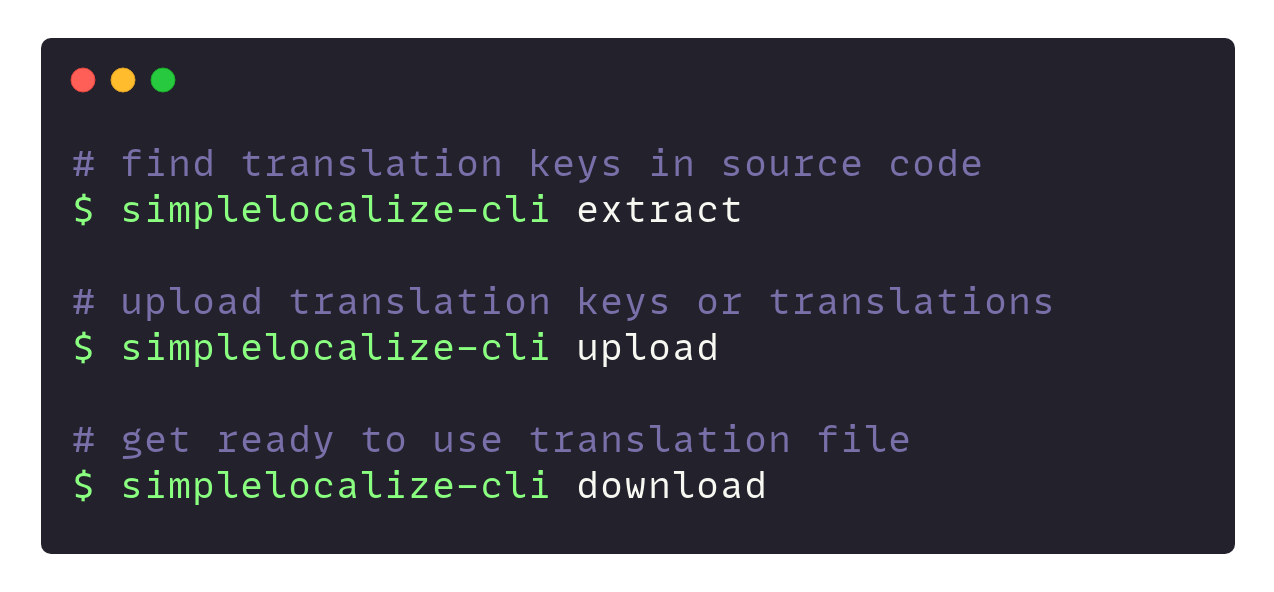 Auto-translate texts
Select the language which you want to translate and hit 'Start auto-translate' button. Done! Your application is now translated into the language you selected. You can use 120 languages from Google Translate or DeepL to translate your application in just a few seconds!
Learn more about auto-translation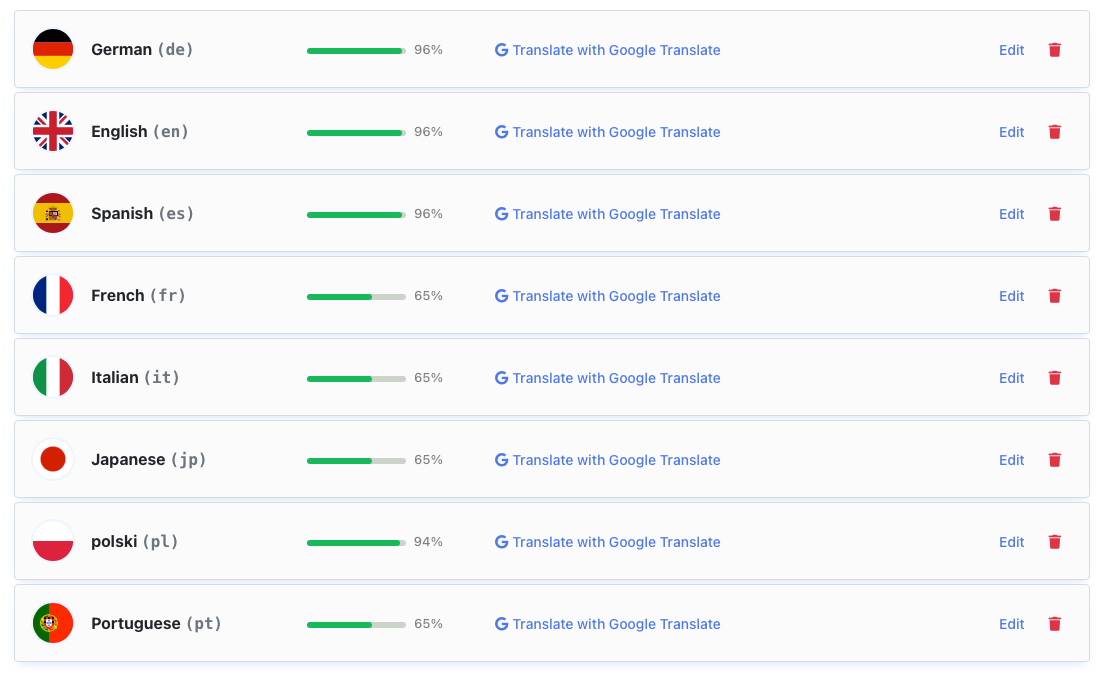 Trusted by many
We deliver translations to people around the World!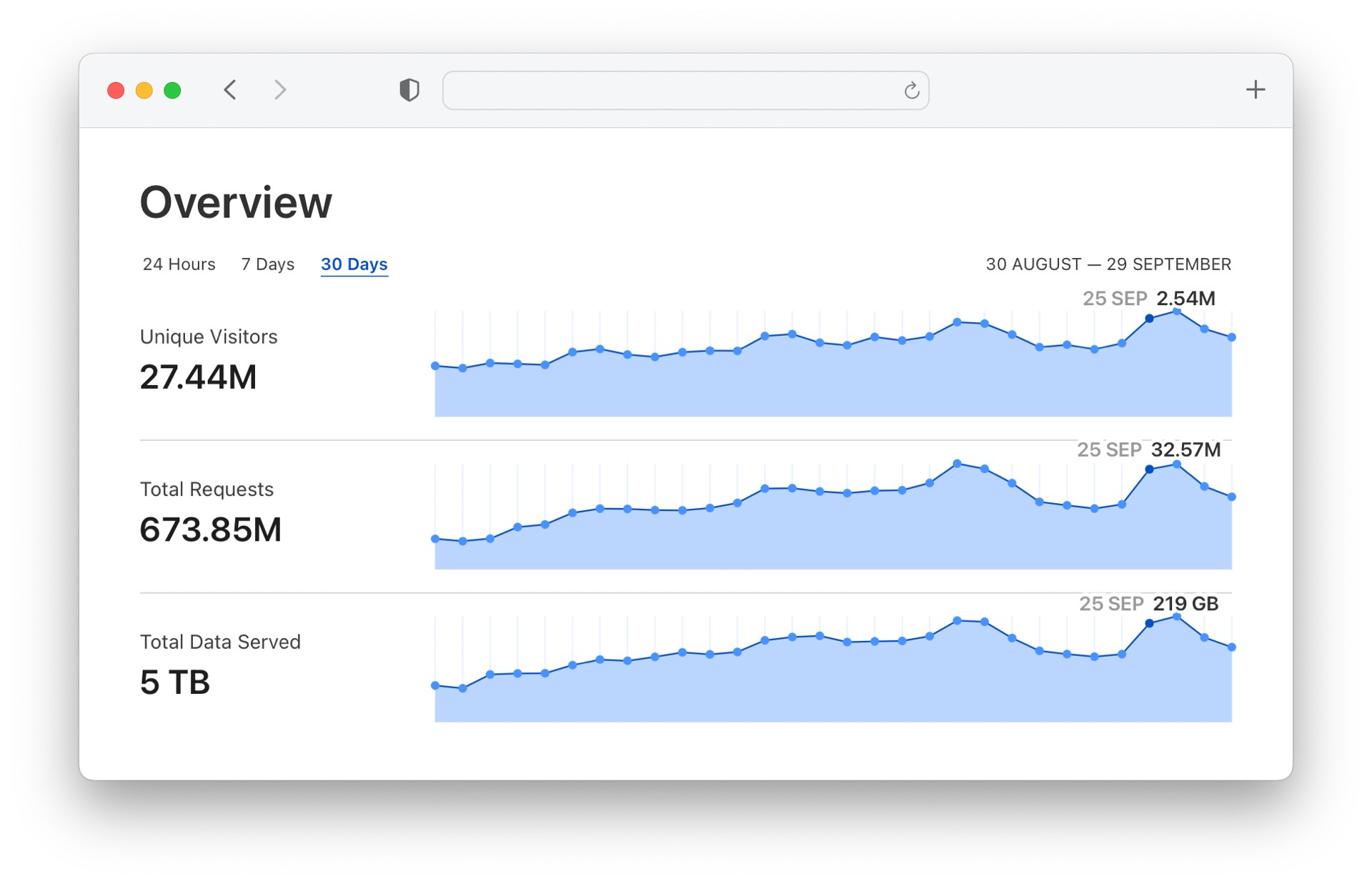 Upload your translations to SimpleLocalize via Web UI, API or CLI. In Translation Editor, you can change translations, manage keys or auto-translate text to other languages. Once you finish editing, you can publish the changes to SimpleLocalize hosting as multi-language JSON files and single-language JSON files.

You don't need to pay for a subscription to use translation hosting. Use our trial version for 14 days and start hosting your translations today. After 14 days you account will be automatically downgraded to a Community plan. On the Community plan you can change and host translations, but you are limited to a maximum of 100 translation keys.
Host it on your own server
If for any reason you don't want to use our CDN, you can host translations on your own server. It will require to write a little of code to make it work. SimpleLocalize supports webhooks and offers easy to use REST API to export your translations to JSON files or any other format. Create a webhook, write a code to download your translations and upload them to your solution. Everytime you click 'Publish' button, webhook will call your service.