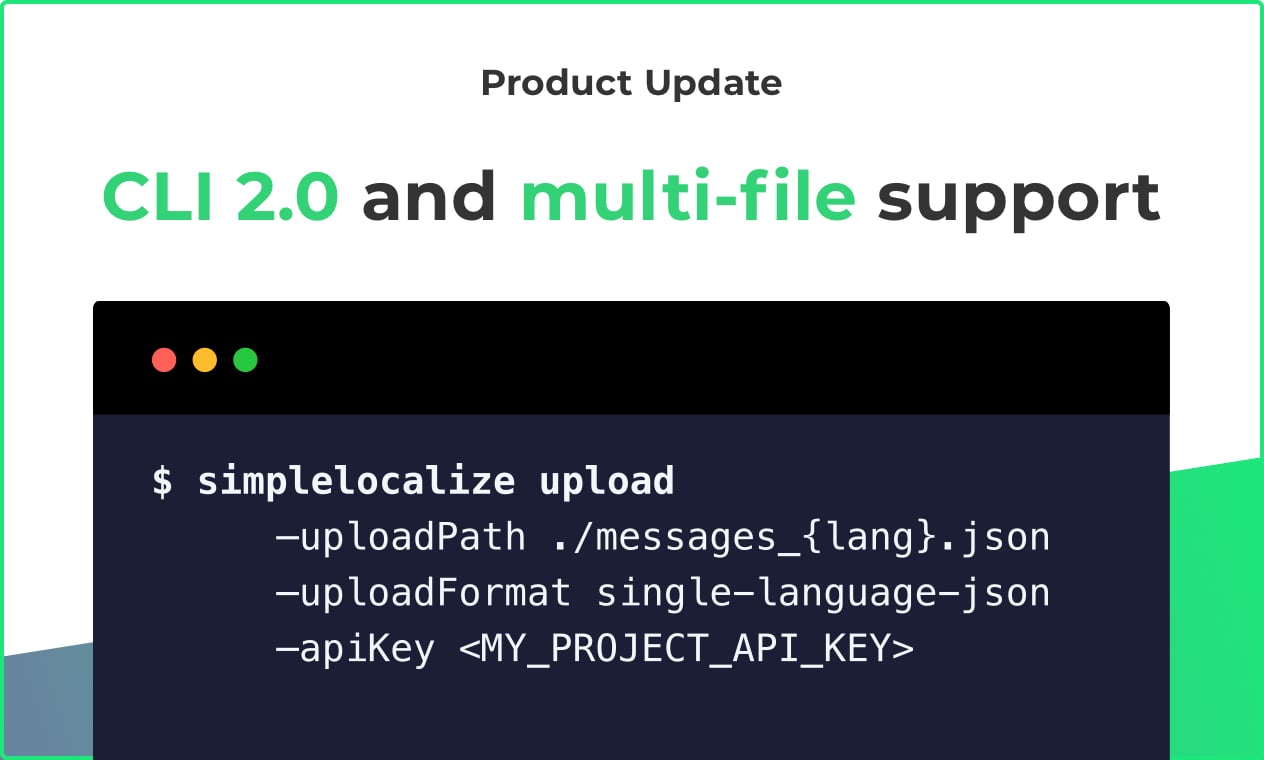 CLI 2.0 with multi-file support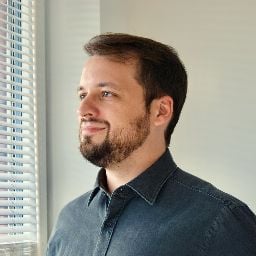 by
Jakub Pomykała
・
3 min read
Learn how to upload and download translations from complex project structures. Split translations into multiple files to improve loading speed.
Continue reading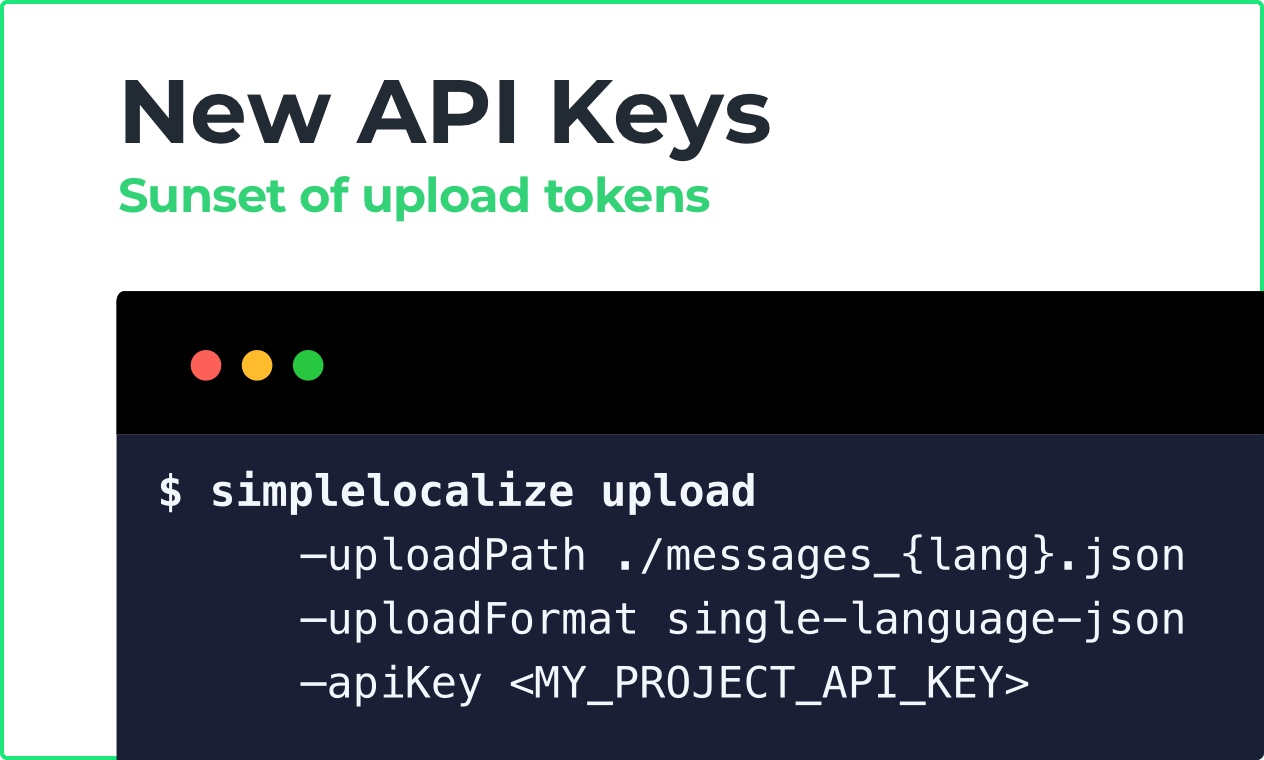 Deprecating project upload tokens and upload tokens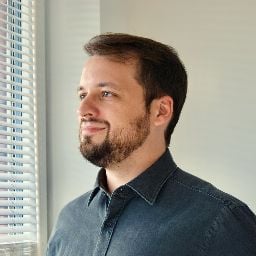 by
Jakub Pomykała
・
2 min read
Check out the newest naming convention. Learn more about API keys, which are replacing project upload tokens, upload tokens, and API tokens.
Continue reading