What is the Localization API?
The Localization API is a simple-to-use REST API for querying, adding and modifying translations. Instead of building your own translation manager, you can use our API to manage your translations. The great benefit of using SimpleLocalize is that you use all its features right away, like intuitive translation editor with collaborative features, auto-translations, translation history, grammar issues detection and more. Save time and effort on keeping localization stings in your database.
OpenAPI ready
Automatically generate API client for your favorite programming language with our Open API 3 specification file. You can use our API to manage your projects and translations, run auto-translations and more.
Get specification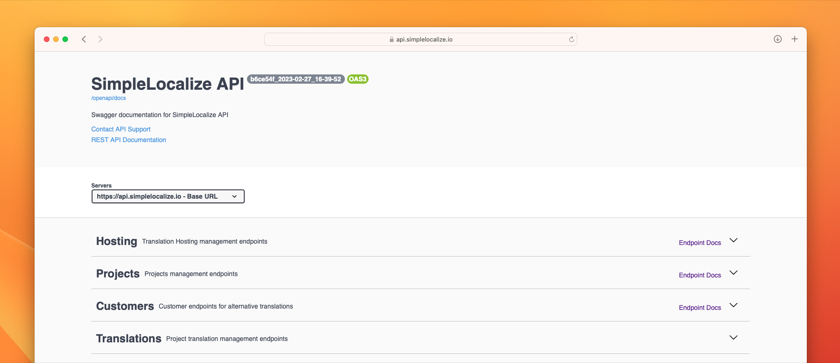 Translation Hosting
Every project has its space on our servers, which are covered with a CDN layer. The CDN is the fastest possible way to deliver translations anywhere, anytime for you, your users, and developers.
Translation hosting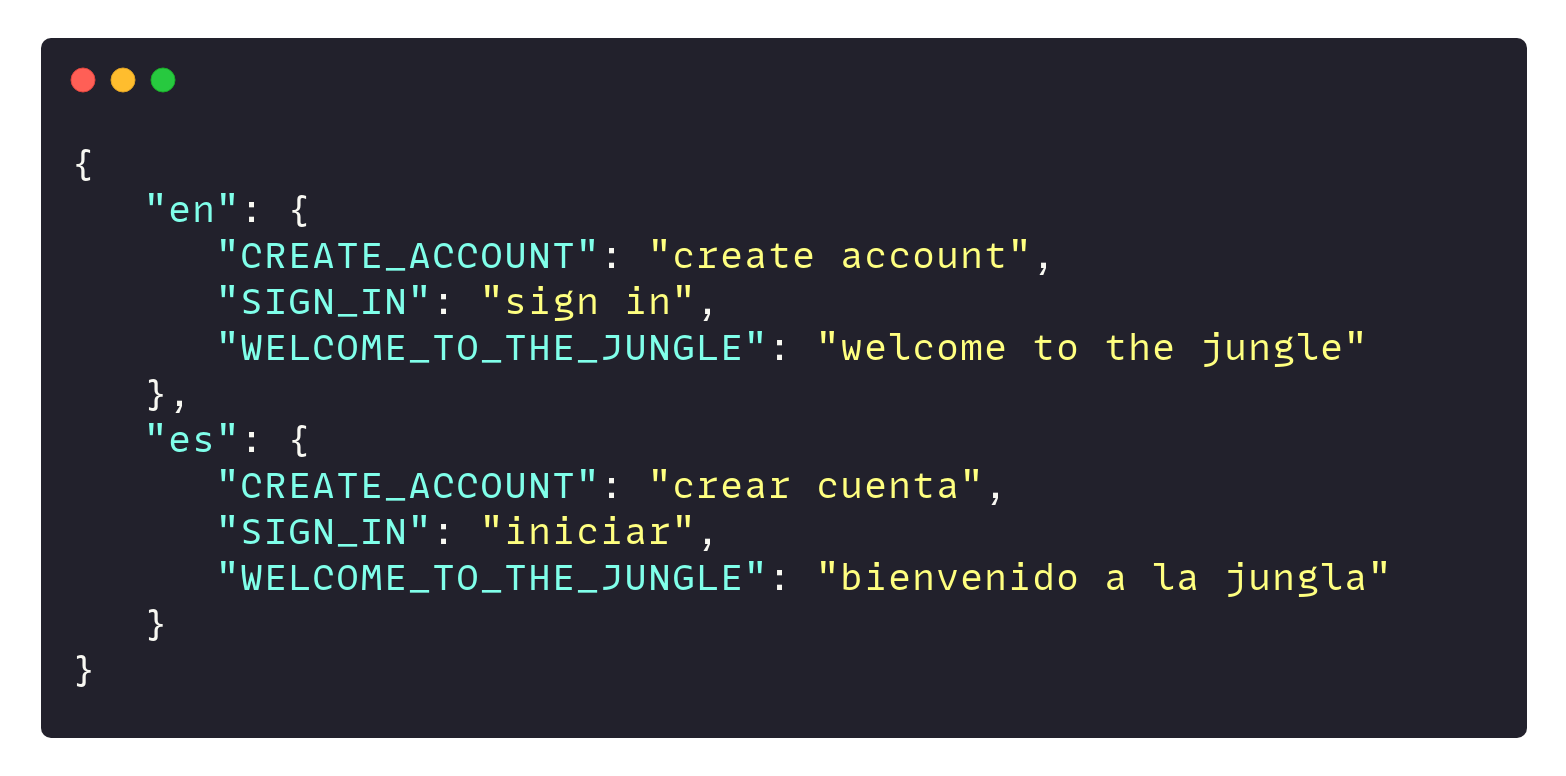 Open Source CLI
CLI can find translation keys in your project files locally, and send them to the cloud. You can also use it to upload your current translation files to manage them in SimpleLocalize. Once you translate messages, you can use CLI to download a ready to use translation file.
Get started with CLI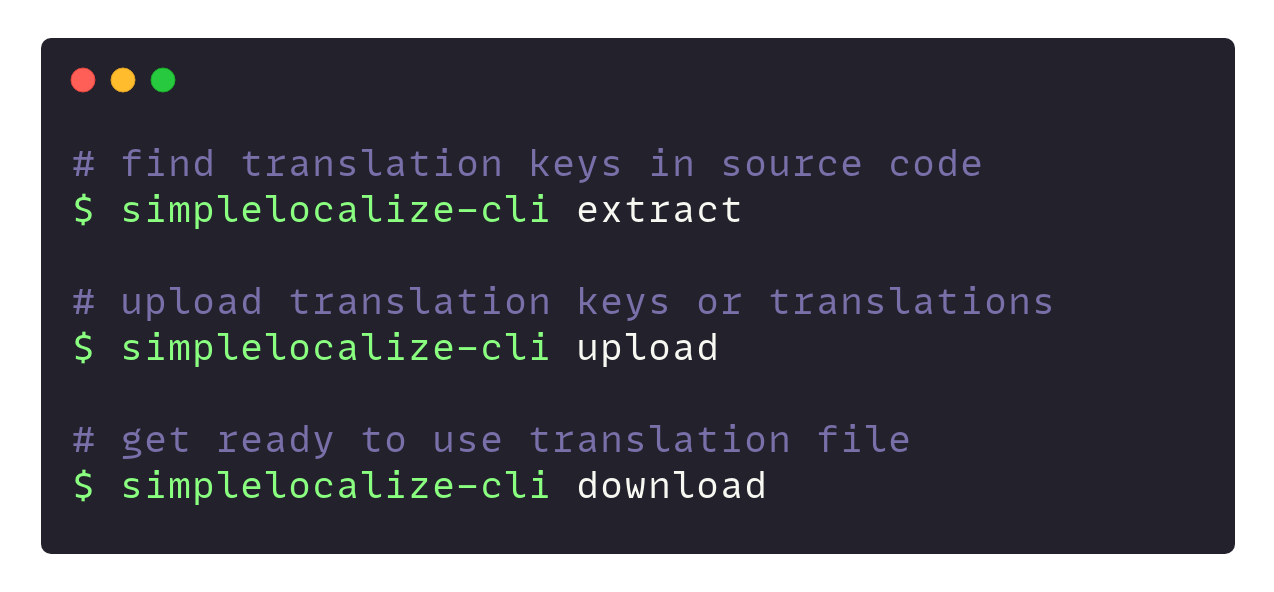 Built-in translation editor
Built-in translation editor is allows you and your team to edit and translation strings. The editor offers quick auto-translation, translation key descriptions, translation history, review statuses, characters counter and more.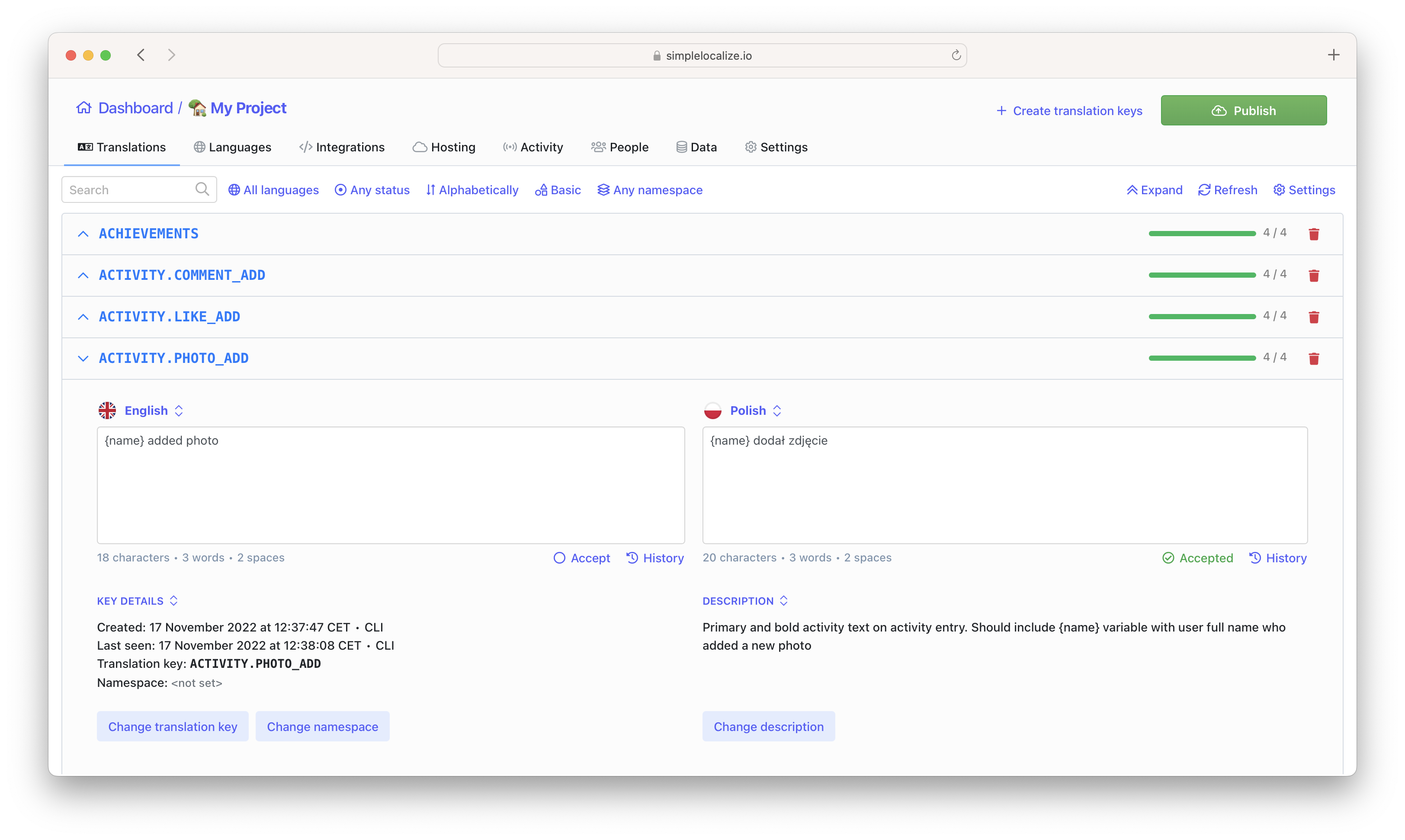 Auto-translation
Screenshots
Acceptance statuses
Quick search
Translation history
File export & import
Customizable view
Key descriptions
Namespaces support
Side-by-Side view
Spreadsheet view
Text summary
Trusted by many
Our Translation Hosting is used by over 100 million people every month.