Host your translations as JSON files on our free of charge hosting with super-fast CDN access. It allows you to fetch translations from anywhere with lightning speed in JSON and use it without extra configuration in any project.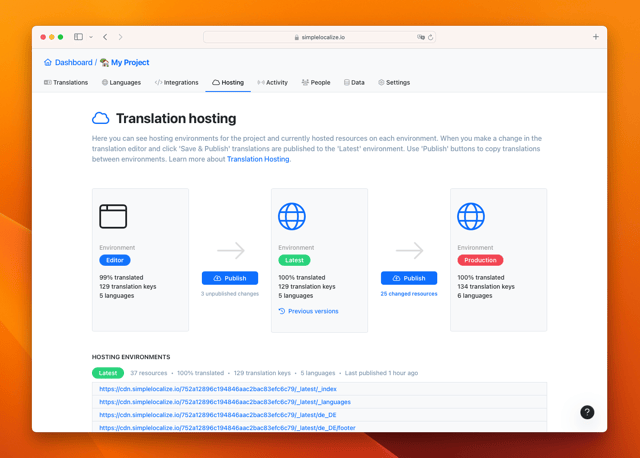 Every time you publish changes, something magical is happening. SimpleLocalize puts the newest version of your translations from the web translation editor into our CDN in multiple formats with super-fast access speed!

Learn more about fetching translations from Translation Hosting.
How to publish translations
Change translations in the translation editor and click 'Save & Publish' or head to 'Hosting' tab and click 'Publish'.
Enable default language translations
To provide translation for a language which doesn't offer a translation in the requested language, you can set up a default language. To set up the default language, head to the 'Languages' tab and click 'Edit' on the language you want to set up as default. Then, check option 'Use as a default language' and click save. Re-deploy your translations using 'Publish' button in the 'Hosting' tab see the changes.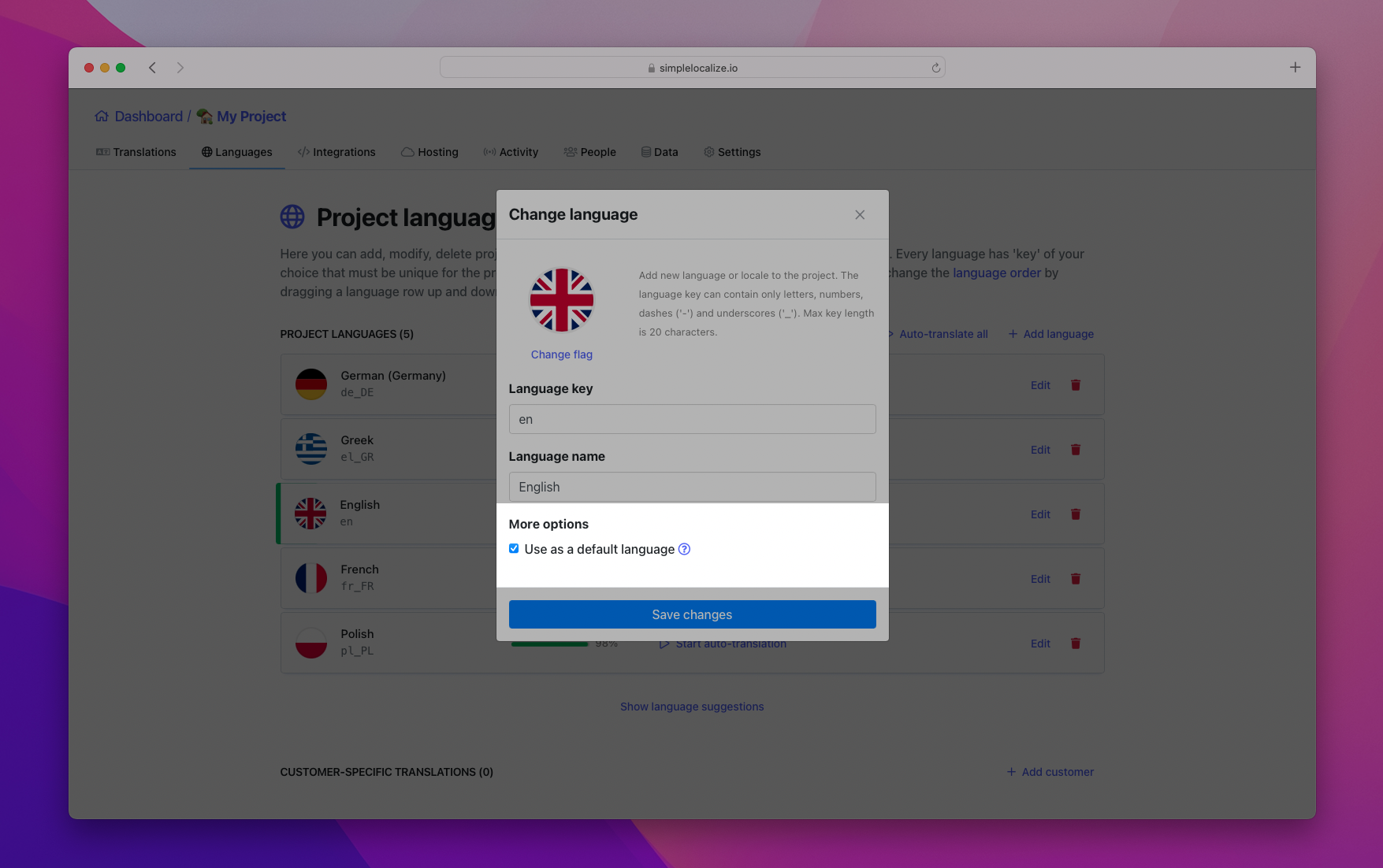 How to revert hosted translations?
Open the 'Hosting' tab, and click 'Previous versions' on 'Latest' environment card. Use 'Publish' button on the version which you want to publish. You can also browse _index file for each version using the 'Browse' button.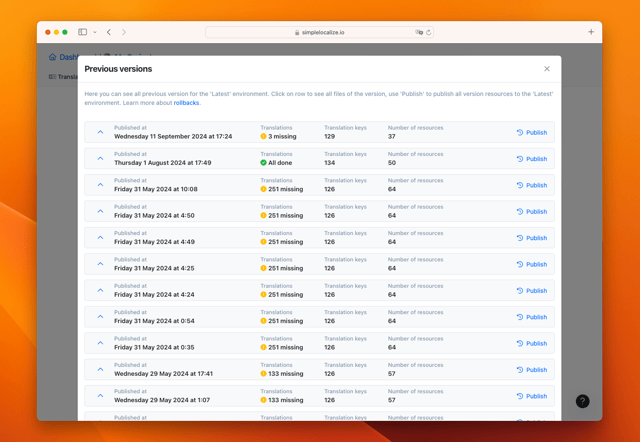 Please note that the 'Publish' button reverts translations to the 'Latest' environment only. If you want to push translations to the 'Production' environment, then please use 'Publish' button to deploy the 'Latest' environment to the 'Production'.