We know that there are many small teams out there who are looking for a way to translate their product. Often, solutions offered by localization services are not enough for them, or they cost too much, and they start comparing them to other services they use. We would like to help to solve that, as we were in the same position a couple of years ago.
Our offer is dead simple, submit a form, so we can review your product to make sure there won't be any abuse or overuse of our service. Then, if everything is good, and we are a good match, we'll offer you a startup plan. Twelve months is the maximum period that you can use our service with startup plan. Every few months we will back to you to see how the things are going and if there is anything what you need to make your product localization more efficient.
Whenever you get the feeling that you are ready to move on, you can upgrade your plan, and we will be happy that we were a part of your startup ignition. We don't want to lock you into our solution at any point, but get a loyal customer with whom we can openly talk about their product and get feedback about ours.
We don't do any deep verification of your product or business, we trust that you won't give use any signs that you are not a right person to use our service. Please remember that we have a right to cancel your startup plan if we think that you misuse the service. Our offer supposes to be a help for small teams, not the way of lowering your costs.
We are adjusting the limits to every account individually. At the start, we will offer you the same features that are available in the Developer plan. However, we don't set any restrictions on how many translation keys you can upload. If you need more, or you need access to some feature what is not available, then you can let us know. The startup plan doesn't come with any auto-translation characters, but you can add them later. The price for auto-translation characters is not negotiable since it uses 3rd party services.
Every user or a company can apply for a startup plan. We are choosing startups individually with trust that nobody will overuse the service. If your startup needs more time to get a traction, that is fine, you can submit your application again! The number of startup accounts is limited.
If you share our values, do not hesitate to submit your form today. We will get back to you as soon as possible!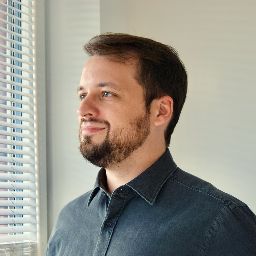 Hi, I'm Jakub!
the founder of
SimpleLocalize
.
As a founder and lead developer, I take care of all aspects of SimpleLocalize, from design and UX, through programming, development, to writing and marketing. For a few years, I was working on a few AI, NLP, text classification projects, therefore I have a great time building SimpleLocalize. I want to push translation services towards a next level by offering tools for batch management, machine translation, mass issues detection with AI and more.

🌍 SimpleLocalize is a platform which we created in response to the lack of translation software programs that would work for our needs. I was searching for a simple, easy to use app which, at the same time, would be easy to integrate with any framework and doesn't cost a fortune for a just few person teams.

🚀 In 2019, I started bootstrapping the project from own resources, and currently the project is in a safe place where I don't need to worry about the future of it. 😌 I'm proud of this small success, and that I found so many like-minded people who trusted me in the first months of providing the service, it took me a lot of work to get there.

🌤 I'm trying to keep the service simple and rely on 3rd party services like Amazon, Cloudflare, Sentry and GitHub because I believe that increased complexity may lead to service outages and slower problem resolutions. I'm a sort of person who doesn't like to waste time on saving a couple $$$, but implement a feature by myself instead.

🤖 I really like to automate my work, therefore if you are a founder, or you provide some service which you think I can take a benefit from, please let me know! I love to try new things!

Enjoy, and feel free to contact me if you have any questions!

Get in touch
Integrated with
your favourite tools
Have you already integrated an i18n library? We got good news! You can connect SimpleLocalize without doing any changes in the application code! We don't bound you with our own 'yet another i18n library'.
Browse integrations