List of i18n libraries for React, React Native, and NextJS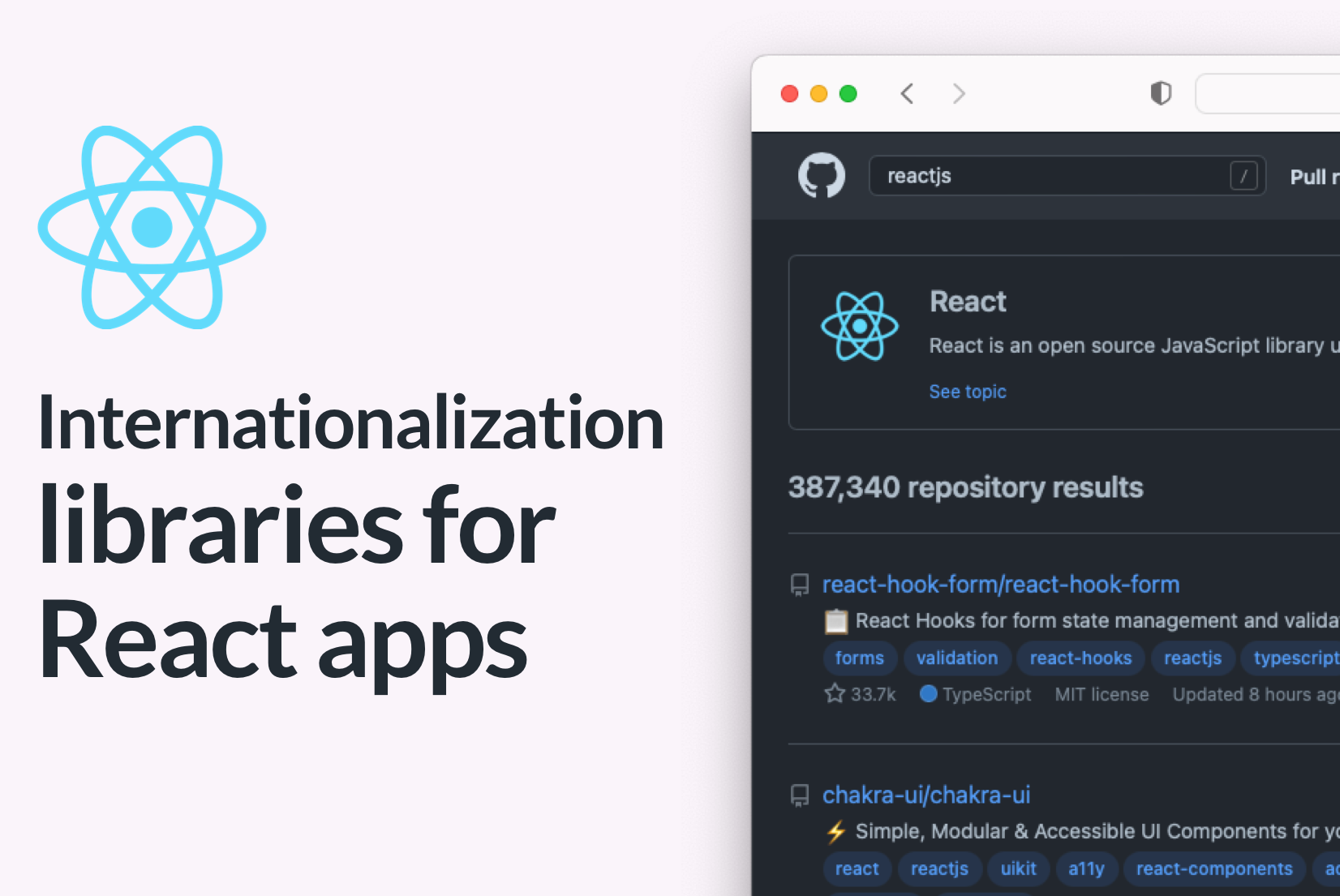 The study shows that 72% of consumers are more likely to stay on a website if it is been translated! Moreover, 55% of consumers said they only buy from websites which are in their native language!
Internationalization of your project is critical for success, if you plan to go to market in a different country.
Full list of localization libraries and tools on Github. Feel free to add your resources as a pull requests or just create a new issue.
Top React localization libraries
See my list of the best React libraries which I gathered. I focus mainly on ReactJS, React Native and Expo libraries.
This library is a toolbox for your React Native app localization!
Internationalize your web apps with react-intl library (now FormatJS). Check also FormatJS CLI for message extraction below!
See also
Extract messages from project with FormatJS library. Learn how to upload extracted translation messages to SimpleLocalize.
'React-i18nify' is a simple group of translation and localization components and helpers for your React application.
Are you developing a application for a persian audience? Check 'react-persian' library. This is a group of React components for Persian localization.
One of the most React localization libraries. Commonly used in React localization. It can be used with React Web and React Native. i18next was primary created for React only. The community gathered among the library created integrations for other frontend frameworks such as AngularJS, Vue.js and more.
See also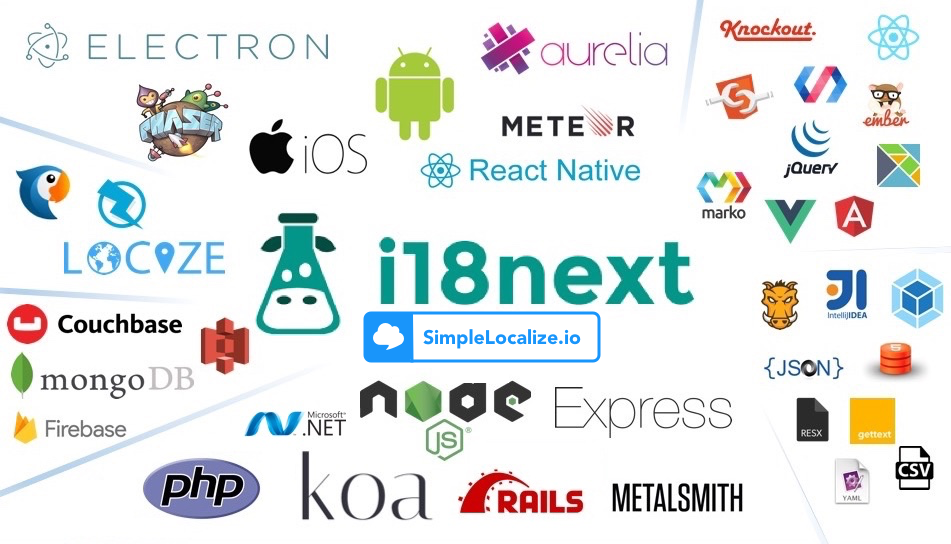 React utilities for simple i18n handling. Library is a bit outdated, last commit was in 2019, and last release is dated to end of 2016. If some reason you didn't like FormatJS then the library is worth checking.
Thanks to the community finally we have an easy and simple i18n support for NextJS. In the NextJS version 10, the developers realised how important is i18n for SEO. So they decided to introduce internationalized routing! We can read it on the blog that internationalized routing is now available in NextJS 10.
A dead simple way to add complex translations in a React project
React-intl-hooks is a small and fast library that you can use to replace Format.js components.
SimpleLocalize CLI allows you to upload and manage translation keys in cloud for free!
1.Upload translation in JSON files and manage them in translation editor.
2. Manage them in translation editor
3. Download ready to use JSON files
👋 Thanks for reading!