Beta features are features that are currently in development and testing. They are not yet ready for every day or production use. We are looking for feedback from our users to help us improve the features before they are released.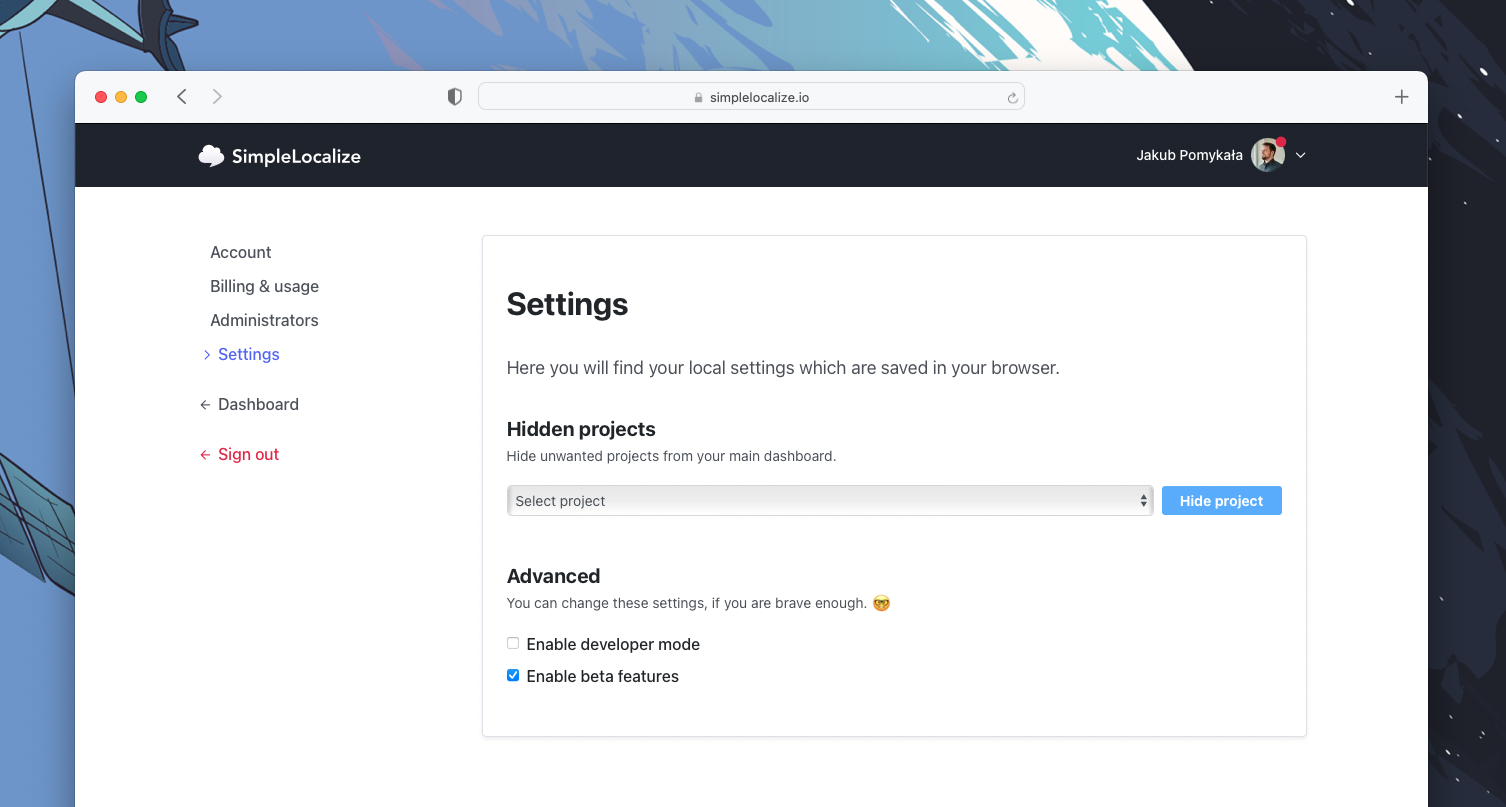 To enable beta feature, please go to your Account Settings check 'Enable beta features' and refresh the page.
Available Beta Features
Suggestions
'Suggestions' tab provides a list of suggestions, which can improve project translations or fill missing translation based on other projects. Currently, suggestions are in beta phase, that means some suggested entries may not be accurate. The 'Suggestions' tab is visible only for Project Administrators and Project Owners only if 'Beta features' are enabled. Feel free to submit a feedback via Tally.
Read more about Suggestions.