Check the best practises on choosing language keys in your project. Learn what are the options on choosing language keys standard. Every translation project created in SimpleLocalize can have unlimited number of languages.

In SimpleLocalize every language contains 'language key' for a developer and export proposed, and 'language name' which can be treated as user-friendly display name. We don't restrict you to use any specific format for 'language keys', but it's worth to consider using some standardized structure.
How to add a new language
Open translation project in web application.
Go to 'Languages' tab
Add new language by clicking 'Add language' button on top right side
Put language key and language name
Click 'Add language'
Done! 🎉
Language icons
Flag icons are displayed automatically based on language keys. SimpleLocalize uses ISO 3166-1 standard with 'Alpha-2' notation. The 'Alpha-2' means that we use only 2-letter country codes. The flag will show up regardless letter case. For example:
es_MX - shows Mexico flag
es_ES - shows Spanish flag
es_es - shows Spanish flag
es - shows Spanish flag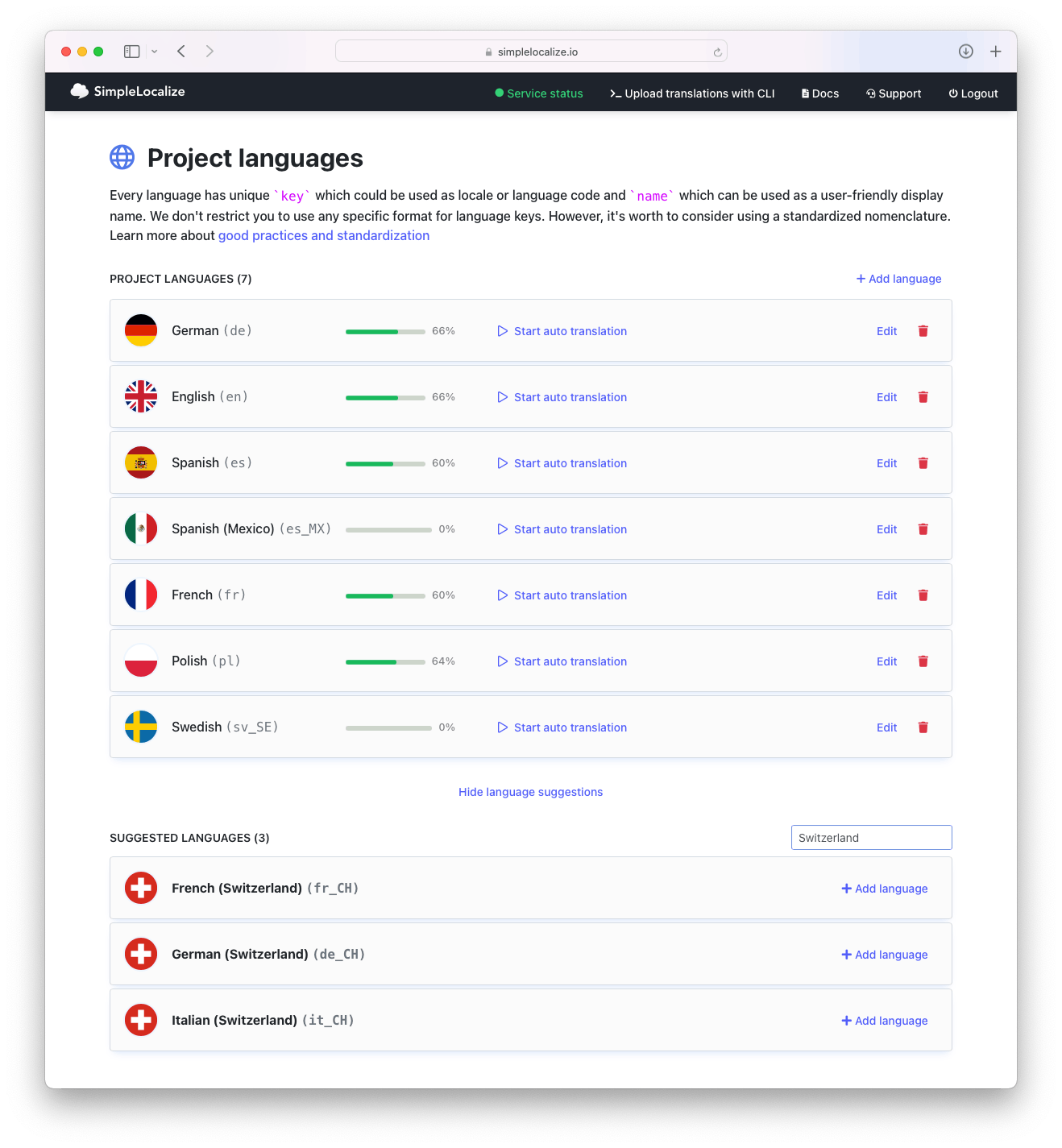 There are a few exceptions made in showing country flags:
zh_hans or zh_hant will show the Chinese flag.
A language key which starts from en will show the Great Britain flag.
i18n and l10n standards